Chef Harold Baker has worked in top-notch kitchens since he was a 16-year-old dishwasher at the International Market Square in Minneapolis. The Louisville native's past employers include the Piedmont Driving Club in Atlanta, Chateau Elan Winery and Resort in Braselton, Georgia, and, locally, the Galt House and the Westport General Store. Five years ago, the 50-year-old chef opened Gary's on Spring, 204 S. Spring Street with his childhood friend Guy Sutcliffe. At Gary's, Baker is still very much a hands-on chef. "I am in the kitchen every day the restaurant is open," he said. "The sauté line is set up so that 70 percent of the dishes flow through me. I set the speed and rhythm of the line. It's hardcore, but that's the only way I know how to work."

What's your earliest food memory?
Helping my grandfather out on his farm and then getting put to work in the kitchen picking green beans and doing canning. My grandfather was a Navy chef. He would always do things in bulk.
Did your grandfather influence your decision to become a chef?
Not really, but I did get a sense of the wonder of cooking from him. I remember he popped a big roasting pan of popcorn just for me. I thought, "How did he do this?" It was like magic to a kid.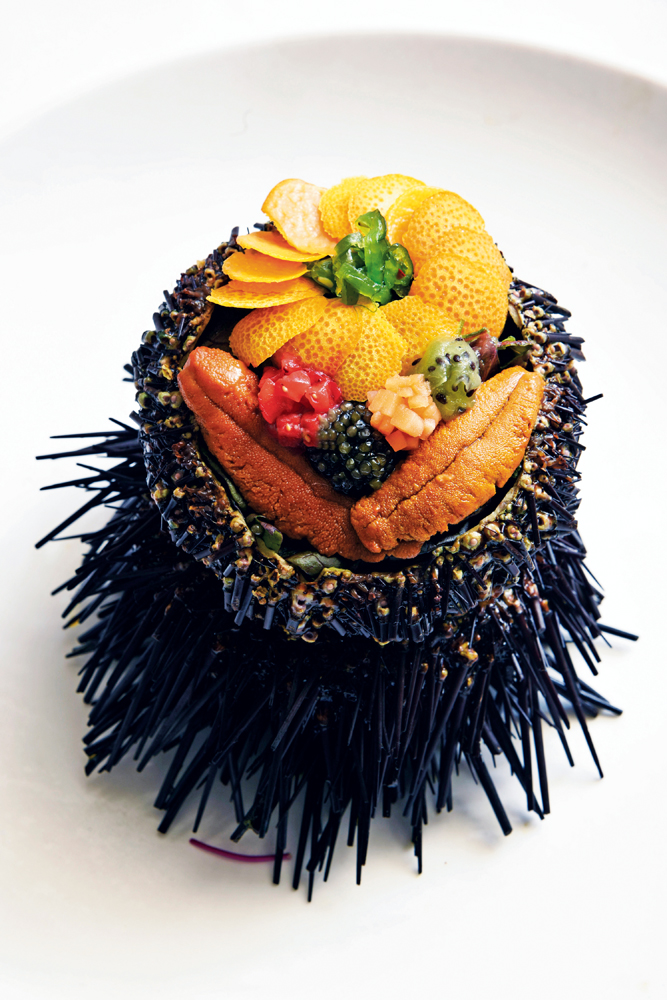 How did you get your start in the restaurant industry?
I was a homeless kid in Minneapolis when I took a job in a 5-star restaurant, International Market Square.
Why were you homeless?
My father died and some things went awry. I don't like to get into it. But I went to private school my whole life just to be thrown out when I was 16.
How did you end up in Minneapolis?
I knew some people in Minneapolis, but that didn't last too long before I was living on the street. I had on the Eddie Bauer jacket and all the stuff you would wear if you were a blue blood, but I was living on the street until I found a job and a roommate.
So, working in the kitchen was kind of your salvation?
I had a family as soon as I walked in. I worked for the D'Amico brothers, Richard and Larry. They were the founders of Buca di Beppo. Carl Norberg was the executive steward and my roommate. He taught me how to be a workaholic.
Did they teach you how to cook?
The D'Amico brothers had these French chefs coming in and out. The chefs would yell at me in French and I didn't speak a lick of French. After a while I started watching what they were prepping and getting the utensils to them before they asked for them. After that, they grabbed me and started training me to cook.
They taught you in French?
They were screaming at me in French. But one ay the screaming stopped and that's when I sort of came up a level and became a cook. By the time I was 18, I was the assistant to the executive steward. I don't know if the restaurant industry chose me or I chose it. But once I got into it, I never got out.
You ended up leaving Minneapolis for Atlanta?
That was about '91. I remember because it was when Madonna was going on her world tour. I dropped a resumé off at the Peachtree Plaza and there she was with her three dancers. Later, I'm standing on a corner outside the hotel and she's standing behind me. I just choked.
What did you want to say to her?
I should have given her a resumé and asked if she needed a chef for her tour. I was tongue-tied. Madonna and her dancers walked down the street giggling at me.
Where did you finally get a job in Atlanta?
I ended up at the Piedmont Driving Club. It is one of the oldest clubs in the United States. It was nothing to come to work and find out you were cooking for the Queen of England.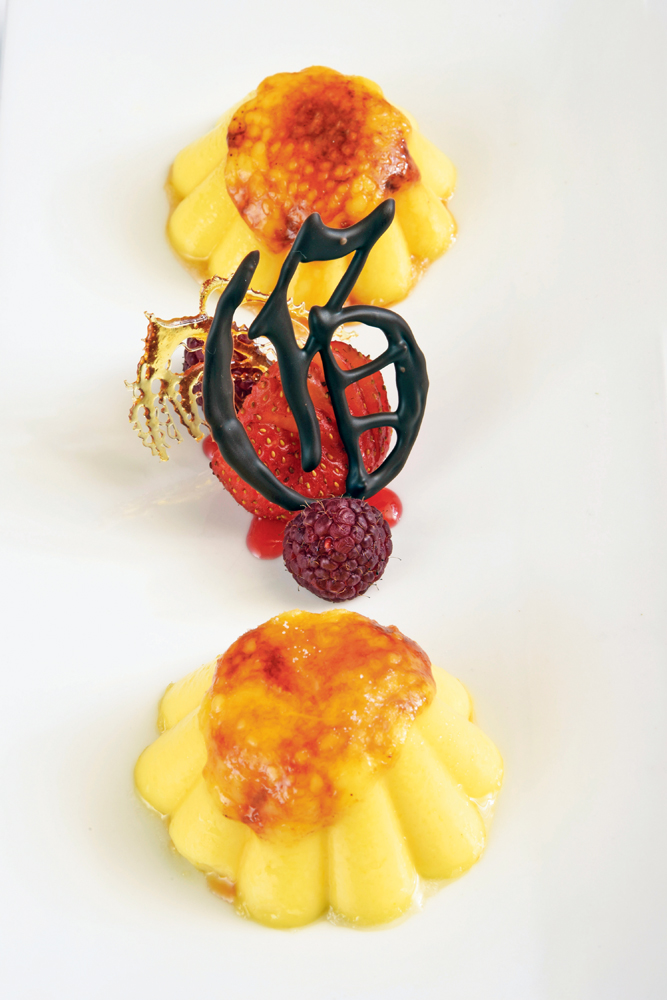 Were you dreaming of opening your own restaurant then?
I've known Guy Sutcliffe since I was 12. While I was crossing state lines, he was making investments and becoming a businessman. We talked about opening a restaurant together for 20 years before it finally became a reality.
Why did you pick the name Gary? Why not Harold's or Guy's?
You ever see the "The Music Man"? They do a song about Gary, Indiana, and they say it is named after a judge named Gary. That is Guy's great-grandfather, Judge Elbert Henry Gary, one of the founders of U.S. Steel. Guy's father was Gary, his grandfather was Gary, and his great-grandfather was Gary.
How would you describe the food at your restaurant?
Gary's on Spring is classified as American cuisine, but it is definitely more than that. It is casual, upscale with my personal touches. Gary's kitchen is my art studio, where I create.
What are some of your signature dishes?
I have a potato-crusted grouper that has been on the menu since the beginning. My Mediterranean meatballs won the People's Choice Award at the Taste of Frankfort a few years ago, and a lot of people rave about the Hot Brown.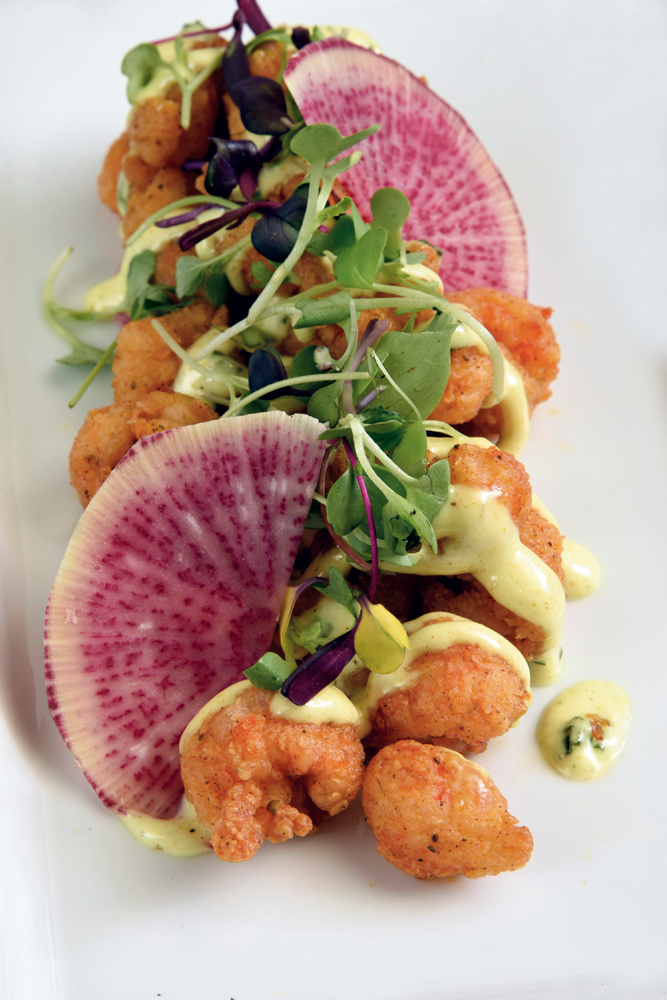 How often do you change your menu?
When we first opened I didn't make any changes to the menu for two years, but I ran a hell of a lot of specials. Since then I've made occasional changes. I just added a bar menu with lobster bites and quesadillas.
Do you have any specific farmers' markets where you shop for ingredients?
I design my menus so that all the ingredients are universal. So I can move things from one dish to another. I usually source what I need from individual farmers. I had a woman named Annette and she was my main source until she had a stroke.
Is there an ingredient you use a lot that would surprise people?
I use curry. I put it in my red pepper glaze. I put it in my Mediterranean meatballs. That will make your tongue dance.
Is there an ingredient you don't like using?
Cilantro. I take the Julia Child approach on that. She thought cilantro was too bitter. I'll use it for classical dishes if I need it, but I avoid it if I can.
Are there any trends in restaurants that you think are overrated?
Some customers practically come in with their medical card. They can't have salt; they can't have gluten or something else. I could do without that.
Are there any trends that you think are going to be big?
Trends are like fashion, they come in and out of style. I just try to stay true to my vision and what I'm creating. I am not a follower.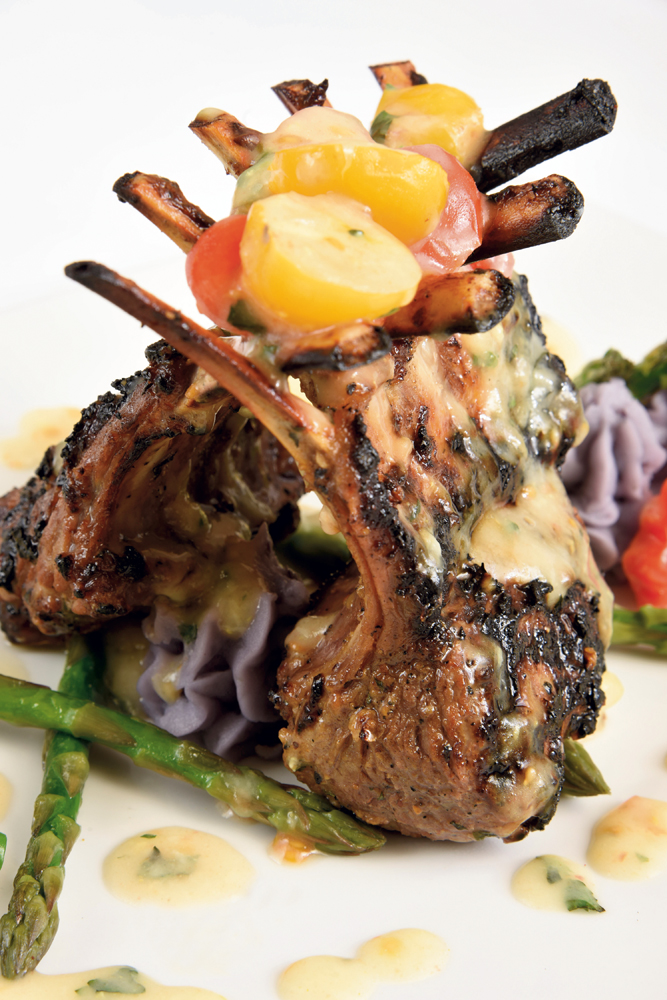 What would we find in your kitchen at home?
My eating habits are not upscale. I have an array of frozen gourmet pizzas in my freezer. Every night I throw one of those in. It's quick and easy.
What's your go-to snack?
I might do a microwaved hoagie sandwich with chips on it. Chefs pick up bad eating habits. When you're around food all day long – you taste it and smell it – you don't need to eat to survive.
When was the last time you were scared in the kitchen?
I don't feel scared in the kitchen, but I'm always excited and nervous. I worry about the house count and everyone coming at the same time. The cooking part of it is easy to me.
Why do you think cooking never makes you scared?
There is not much I haven't seen. If I make it to 60, that will make it 43 years straight in the kitchen. Over the years, I've learned that when you cook with heart and passion every single day, things tend to work out for you.