The ribbon cutting is Friday, November 22 as Eat Your Bourbon Marketplace opens at 2708 Frankfort Avenue, adjacent to Bourbon Barrel Foods in Louisville's historic Crescent Hill neighborhood.
Bourbon Barrel Foods founder Matt Jamie's vision and business plan were summarized in a news release: "Eat Your Bourbon Marketplace is a new concept for Bourbon Barrel Foods, completing the vision of a retail and gourmet food experience. It is designed to bring together Bourbon Barrel Foods' handcrafted products and gourmet recipes by offering prepared foods and craft cocktails."
Bourbon Barrel Foods (2710 Frankfort Avenue) opened five years ago as the retail outlet for Jamie's soy and artisan sauces, artisan sweeteners and bourbon smoked spices. Now Eat Your Bourbon Marketplace will incorporate these ingredients and recipes in prepared food, gourmet cocktails and special coffees and teas (also beer and wine), using fresh bread from the recently opened Butchertown Grocery Bakery. Chef Michael Crouch will be Resident Chef, making the prepared food for the marketplace's cases.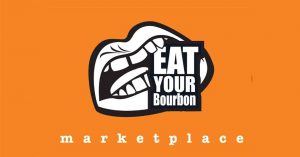 The ribbon cutting ceremony for Eat Your Bourbon Marketplace begins at 5:45 p.m. on Friday, November 22, to be followed at 6:00 by the grand opening. Regular hours for Eat Your Bourbon Marketplace are 10:00 a.m. to 10:00 p.m., seven days a week.