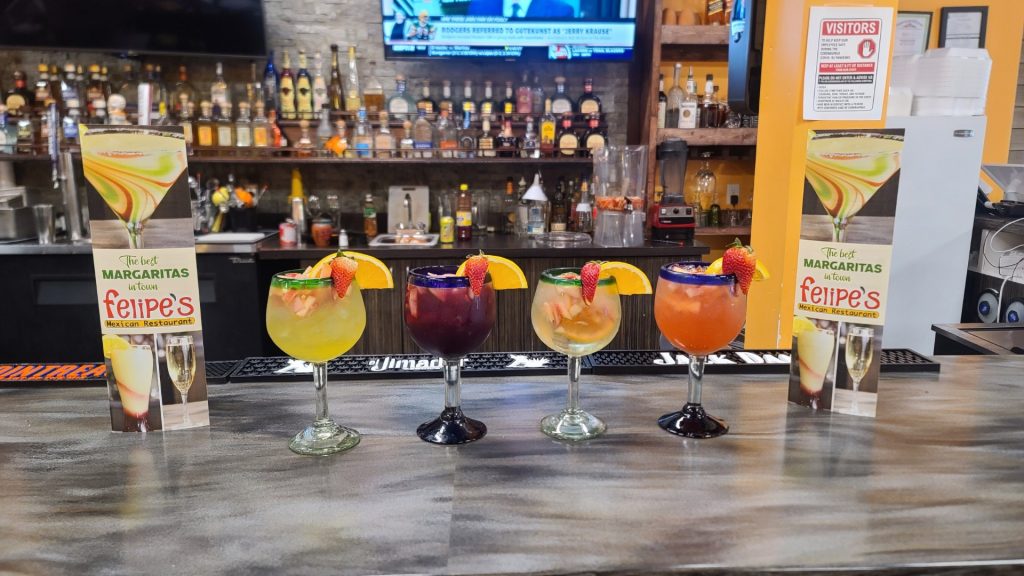 Felipe's Mexican Restaurant is expanding from its current 2400 Lime Kiln Lane home base to a second location at 4000 Dutchmans Lane, which previously housed a branch of Señor Iguanas. Owner Felipe Farias projects a late fall or early winter opening for the new spot.
Louisville Business First has more more on the story.
Since today's news is brief, here's a bonus for consideration when ordering a cocktail at one of the Felipe's locations.
Who Created The Margarita? It's Complicated, by Aliza Kellerman (VinePair)
The margarita is often hailed as the quintessential "Mexican" cocktail, but just like cerveza, the origins of the drink are not definitively Mexican. Simply put, no one knows who dreamed up this delicious cocktail – but the stories behind the invention of the margarita are pretty colorful, even though only some of them actually take place in Mexico.