BOURBON NEWS & NOTES – for 17 September, by Susan Reigler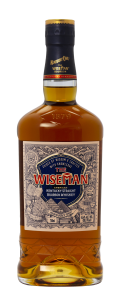 A Shelf Full of New Releases for Bourbon Heritage Month
Fall is the time when whiskey retailers and distillery shops see an influx of new and/or limited releases and since this is September and Bourbon Heritage Month, the flow has begun. Here are three, in order from lowest to highest proof. Look for more releases in next week's column.
The producers of Kentucky Owl have just launched a new bourbon. The Wiseman Bourbon is produced and distilled in collaboration with the Bardstown Bourbon Company. It's a blend of Kentucky Owl 4-year-old wheat and high-rye bourbons with 5½-year and 8½-year-old Kentucky-sourced bourbons, and is bottled at 90.8 proof. A 750 mL bottle retails for $60. Master blender John Rhea describes it as "… lead[ing] with a beautiful caramel flavor and aroma followed by notes of allspice, citrus fruit and a nudge of oak." Find out more, https://kentuckyowlbourbon.com.
Kentucky Peerless Double Oak Bourbon will be unveiled at the distillery only, https://kentuckypeerless.com/double-oak-bourbon-release/ on Saturday, 18 September at 10 a.m.  The distillery explains that using two separate barrels for aging lend the whiskey maximum complexity and mouthfeel. It is described as having a nose with sweet oak, orange zest, cedar, tobacco, and herbs. Find honey, cinnamon, and spicy oak on the palate, as well as some leather. The long finish includes notes of cocoa. The very limited release of the 108.7 proof bourbon is available only at the distillery in 200 mL bottles for $32.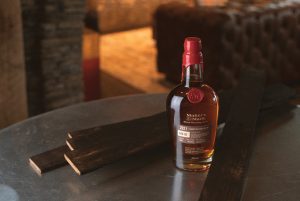 The second release of the Maker's Mark Wood Finishing Series, FAE-02, weighs in at 109.1 proof.  Maker's director of innovation, Jane Bowie, likes to highlight each characteristic of what makes Maker's Mark unique. This expression was tailored to highlight the bourbon's rich mouthfeel. Double-heat-treated virgin French Oak barrel staves were exposed to infrared heat before getting a flame toast finish. The staves were then submerged in barrels of Maker's Mark for extra aging. "With FAE-02, we wanted to explore the softer side of our 2021 taste vision by placing more of the focus on rich, consistent texture and tone that stems from fatty acid esters. Just like the things we find so comforting about artisanal butters, olive oils and creamy spreads, FAE-02 delivers a fattier, full-bodied, mature Maker's Mark bourbon that makes for an ideal sip on a Fall evening." This release retails for $59.99.  More details, https://www.makersmark.com/wood-finishing-series-2021-release-fae-02.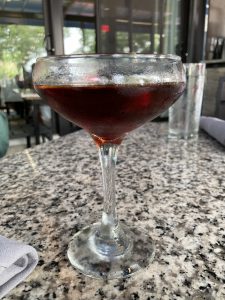 River House's Holy Molé Cocktail is a Spicy Sip
Chef John Varanese's River House has an extensive and varied menu of seafood, steaks and pastas. The wine and whiskey offerings are equally impressive. And while the cocktail list is not quite as long, it makes up for quantity in the quality of its creativity. I have, more than once, enjoyed the chile and chocolate spiked goodness of bartender Virginia Alexander's Holy Molé bourbon-based cocktail. (Many thanks to her for the recipe.) The Aztec chocolate bitters are a nod to Mexican molé sauce, which is made with a touch of chocolate. Be prepared. The heat sneaks up on you about the second sip.
Holy Molé
1 ½ ounces Maker's 46
1 ½ ounces Ancho Reyes Chile Liqueur
3 dashes Fee Brothers Aztec Chocolate Bitters
Combine in a mixing glass over ice and stir. Strain into a coupe glass.
This week's photo credits: Kentucky Owl, Kentucky Peerless, Maker's Mark, and S. Reigler (Holy Molé).
******************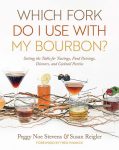 F&D Bourbon Columnist Susan Reigler is the author of several whiskey books, including Which Fork Do I Use with My Bourbon? –  Setting the Table for Tastings, Food Pairings, Dinners, and Cocktail Parties and Kentucky Bourbon Country: The Essential Travel Guide. Autographed copies are available from Carmichael's Bookstore. They can also be purchased on Amazon, or directly from the publisher: 
https://www.kentuckypress.com/9781949669091/which-fork-do-i-use-with-my-bourbon/
https://www.kentuckypress.com/9780813180311/kentucky-bourbon-country/