As a female in a male-dominated field, Chef Coby Ming is used to being underestimated.
In fact, she welcomes it. In the variety of places she worked before becoming head chef at Harvest, she says, "my goal was always to be really quiet in the beginning – watch and observe and figure out what was going on, and then put my head down and do it.
Most of the time, I would rise to the top." She favors a collegial kitchen to a dramatic one and hesitated to name two restaurant personalities she'd want on a "Survivor: Louisville Chef" team for fear of hurting feelings. That's OK. With Harvest's emphasis on seasonal farm-to-table fare, she's the one you want on the team. "We'll take this grass and make soup! Yes." She chatted with F&D over a rosy margarita flavored with a shot of cranberry bitters.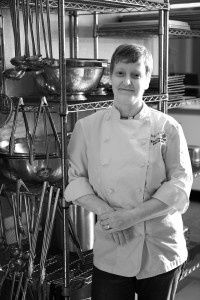 Name: Coby Ming
Age: 40
Current restaurant: Harvest
Previous restaurants: Wiltshire Pantry and Wiltshire on Market; Le Relais; 211 Clover Lane; Shariat's; Dietrich's
Neighborhood (current): Crescent Hill
Hometown: Grew up in Galveston, Texas; Louisiana; and Madisonville, Ky.
Significant other: Patty Knight
Kids: No
Favorite hobbies:  Fishing; any kind of getting outdoors by water.
Favorite Cookbook: "It changes, but Alice Waters and Eric Ripert are two that I like to pick up a lot and get inspiration from."
Favorite Kitchen Gadget: Mandoline or microplaner.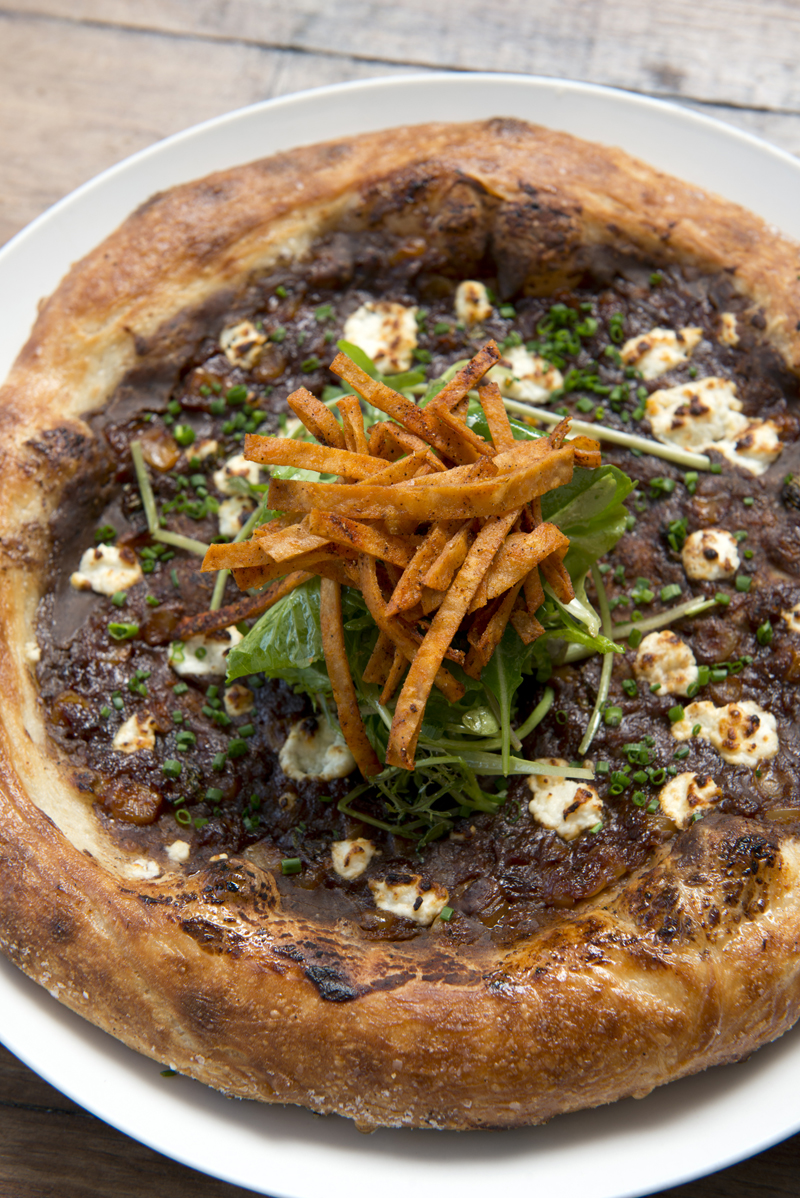 What is your first food memory?
I lived in Galveston, Texas, until maybe the third grade. They had a dish called BBQ crab. Not BBQ like barbecue sauce; it's butter and spices. They used blue crabs. I remember going to this restaurant with big community tables and they would just bring out a huge pile of this crab. It was spicy and sweet and delicious. I would say to this day that crab may be my favorite seafood.
Who has influenced your cooking the most?
My mother and my grandmother. For special occasions, my mother would say, "You can go out to eat, or I'll make you whatever you want." I would alternate between my favorite Chinese restaurant and a list of things that she made. Many times it was my grandmother's fried potatoes and onions, my mom's fried chicken, and what we called wilted-leaf salad, with just tons of bacon, super vinegary, a little sweet, lots of green onions.
Why did you become a chef?
I didn't really think about it as a career until I was in college. I was in the physical therapy department at UK, and I just didn't feel a connection. My roommate's father was from Germany and had decided at the age of 14 that he wanted to be a chef and went and trained for years. I heard his story and it blew my mind. I just kind of just stopped to figure things out. I toured Sullivan and was really impressed, moved to Louisville to go to school and have been here ever since.
Who are your favorite chefs?
Here in town, I'm a huge fan and acquaintance of Bobby Benjamin (La Coop). Bruce (Ucan) at the Mayan Café, I have tremendous respect for Daniel Stage, who I worked with at Le Relais; he's at the Louisville Country Club now. And Alice Waters and Eric Ripert, I definitely hold very high. I'm very impressed by what I know of their systems and how they do things and how they treat people.
Other than your own restaurant, what's the first place you'd take an out-of-towner?
La Coop for sure. Proof on Main. That is a very impressive, unique space – even if you just take a trip to the bathroom and walk around! You don't feel like you're in Louisville.
Which seasonings don't you respect?
I would not pick up a premade spice blend. I prefer to make my own.
Which are underrated?
Coriander. It's sweet and savory and can match several different cuisines.
Do you have a go-to farmers market, and what do you usually shop for there?
We have the luxury (at Harvest) that a lot of times, the market comes to us! But we did venture into the New Albany market last summer and made quite a few new connections. And I'm always a fan of the Bardstown Road market. What do I buy? Whatever is looking the best. I don't ever go with a specific thing in mind.
Are there any culinary trends you are wild about right now?
Knowing the source of your ingredients. It's a big part of what we do.
Any trends you consider overrated?
Some of the extreme molecular gastronomy. I respect the technique and the knowledge behind it, but it just gets you so far from what the food was at the very beginning.
What's your greatest strength in the kitchen?
I'd say my palate and organization.
What music was playing in the kitchen last night? 
"Call Me Maybe" by Carly Rae Jepsen. The boys in the back, they love that song.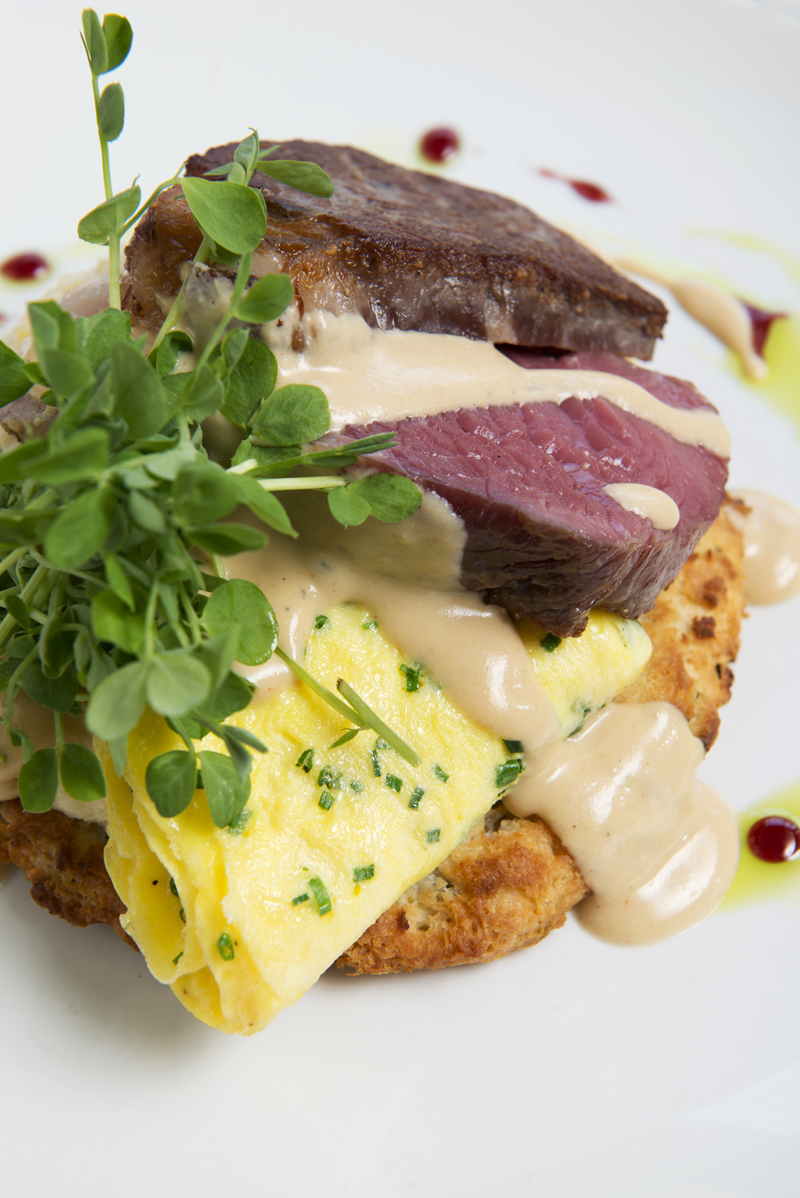 What was the last book you read?
"Pig Perfect." I got it for Christmas. This guy (author Peter Kaminsky) is basically searching for the best ham, be it country ham or prosciutto. He spends some time in Spain and some time in Kentucky, with Newsom's ham, and he tells many stories along the way about the farmers.
What's your favorite go-to ingredient?
Garlic oil. It's something I developed at the Pantry because I didn't like the inconsistencies of using just chopped garlic – sometimes it would burn, and sometimes it wouldn't be cooked enough. Here, we use it for roasting, grilling, marinating.
Is there a guilty-secret ingredient in your kitchen—something you'd rather not be spotted using?
A can opener. Ours is in our office, and it's the sharpest, cleanest can opener I've ever seen in my life. I think I've only used it once, and I can't even remember what I used it for.
What's in your fridge at home?
I always have a batch of my garlic oil. It would be hard for me to cook without it. Crystal Hot Sauce. Some sort of bacon. Ashbourne Farms ground beef. And I'll usually keep a little stash of frozen vegetables.
Is there anything in that home fridge you'd rather not admit to having?
Probably the little rotten lemon in the bottom drawer.
What food is your guilty pleasure?
Really good French fries.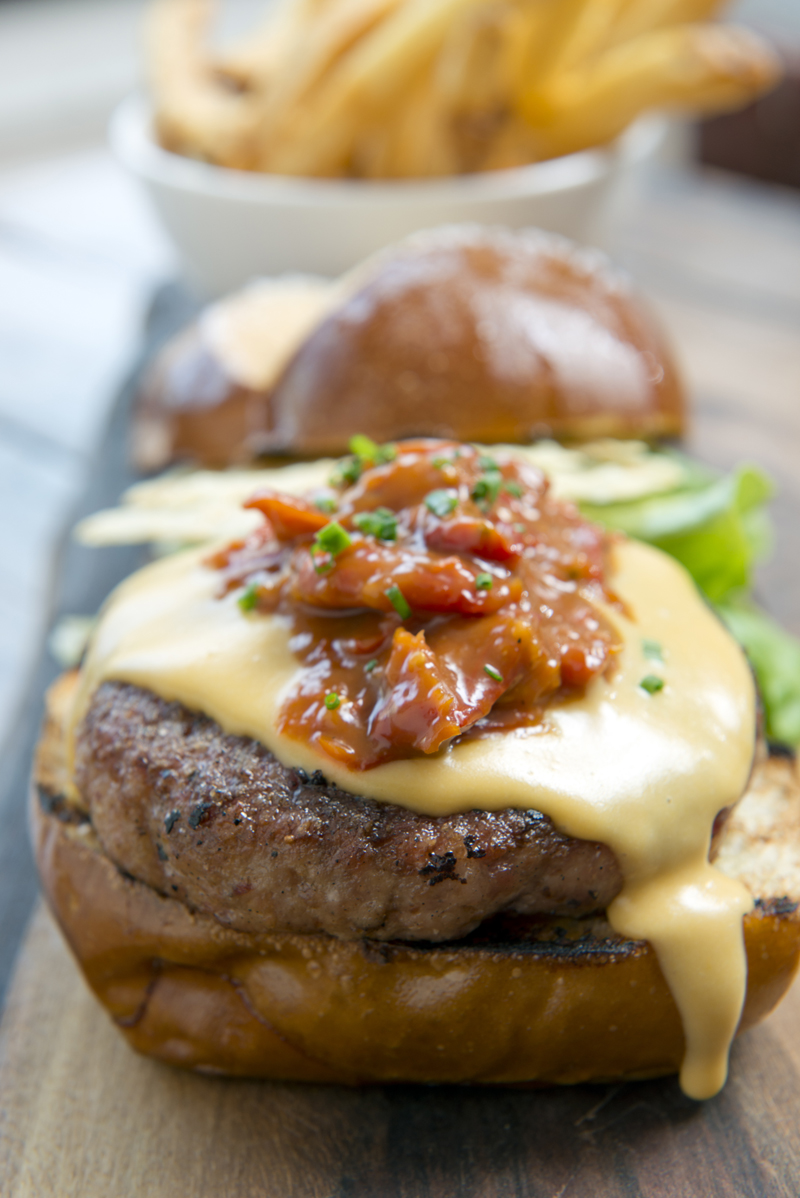 Is there a food you can't bring yourself to eat?
Eggs. We had chickens for a short time when I was growing up, and it was my job to take care of them. I loved them. One day I went to get the eggs and there was a partially developed little bird, and that was traumatic. And another time when I went to feed them, I guess a chicken hawk had… there were just parts and pieces everywhere. I think that was the last time I had eggs. I don't mind cooking them, and I really wish that I loved to eat them. I just can't. Maybe I just need a little therapy.
Your worst kitchen nightmare?
One year I worked the pantry station on New Year's Eve at Dietrich's. We had a soufflé as one of the dessert options. We got everything prepped, but it wasn't until I started to get 45 orders for soufflé that I realized we only had 25 cups for them. I remember I was screaming, "Eighty-six the soufflés!" And Bim Dietrich, the owner, was saying, "You put them in ashtrays before you 86 them! I'll get you cups!" I guess that was my first exposure to how important organization is.
Dumbest thing you've ever done with food or in a kitchen?
We had a plated dinner for 350 people in a tent at Whitehall in March. It was freezing and we were worried about the plates being cold. The plates were stacked in four milk crates, and somebody came up with this idea to put large sheet pans around them with Sternos in the middle and make a little hot box. Just as we were about to plate the entrees, I lifted the top pan and it just went WHOOOSH! I had to duck down and put the fire out, and we had to scramble. I don't think anyone out front had a clue, but we just about lost it in the back. I don't think I slept for two days.
Best cooking tip for a novice?
Don't be afraid to jump in there and have fun. Get a few solid recipes under your belt and use them as a guide. Don't be worried about switching out ingredients. You'll make some mistakes, but you'll learn what you like.