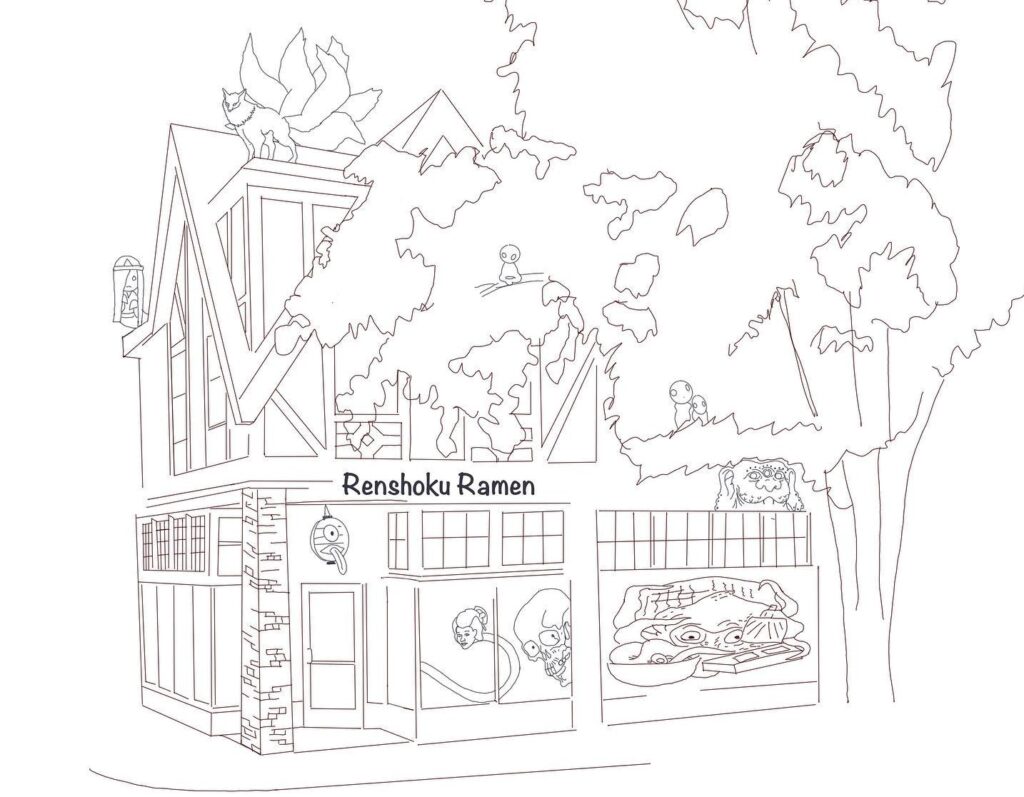 "Japan did, what Japan does. They take things from other cultures and make them their own. That's kind of what I want to do here. What's the essence of ramen? Locally sourced and little-to-no waste. I'm partnering with some local companies to try and source all of my products from them. My goal is to be able to say, 'Everything in this bowl, came from within 50 miles of us.'"
That's Nick Robey, as quoted by Michael L. Jones at Louisville Business First.
Nick and his wife Nicole are the owners of Renshoku Ramen, hitherto a pop-up concept, now headed into the space at 1161 S. Second St., which most recently housed Barry's Cheesesteaks (since relocated to Valley Station). The target date for opening is May.
Jones has the rest of the story: Renshoku Ramen moving into the former Barry's Cheesesteaks in Old Louisville.
The Renshoku Ramen space is permitted for up to 35 people. Nick said the restaurant will start with dinner service and then expand to grab-and-go lunch options to appeal to the students and workers in the area.
"We realized there's a lot of people there that have 30 minutes to grab food, eat and get back," he added. "I try to replicate Japanese food as much as possible. The essence of ramen in Japan is working class and fast. It's also not the most expensive thing in the world."
Nick is a longtime cook, who has worked at V-Grits and other local restaurants. He said his fascination with ramen began when he was a student at the Midwest Culinary Institute, and enrolled in an Asian cooking course. Until then, his only experience with ramen was with the bricks of instant noodles found in groceries stories.ithin 50 miles of us.'"