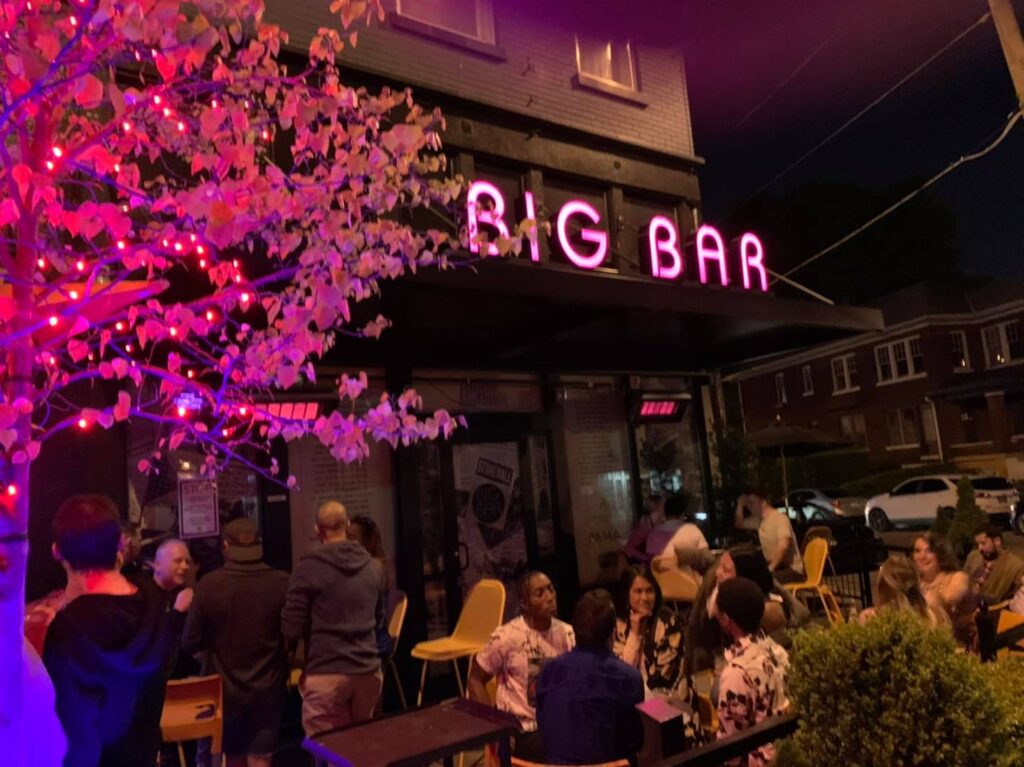 (Edibles & Potables will return next Sunday)
Over at The Bar Belle, Sara Havens has the story of a little Big Bar that could (quadruple its floor space), even if the process took four years, because at the end of the day at a place where everybody knows your name, we cheer for the indie visionaries—don't we?
Big Bar gets four times bigger on Wednesday; new space celebrates 10 years
Projects, as we know, take time. And if a contractor says one year, you better plan for two. Throw a global pandemic into the mix and supply chain issues that ensued, and you have a valid explanation of why it has taken this long. Plus, (Big Bar owner Kevin Bryan) wants to do things right. And he wants his community — everyone from neighbors and friends to his LGBTQ cohorts and regulars — to enjoy a space that is inclusive, fun, vibrant and even glows in the dark.
"Having more space means I can do so much more — more events, more mixers, more drag shows, more drinks and, yes, even more bathrooms," Bryan says.
Big Bar's new layout debuted last week, just in time for the Kentucky Derby.
Big Bar first opened its doors on May 1, 2012, and now, 10 years later just about to the exact day, it's both growing and showing to the delight of its numerous regulars, including myself. Words can't really do the space any justice, so be sure to stop in sometime to check it out after Wednesday.
Big Bar's 10 Year Anniversary Celebration will be held the week of May 18-22. It's located at 1202 Bardstown Road, and opens at 4:00 p.m. Monday – Saturday, and 2:00 p.m. on Sundays.
Cover photo credit: Sara Havens