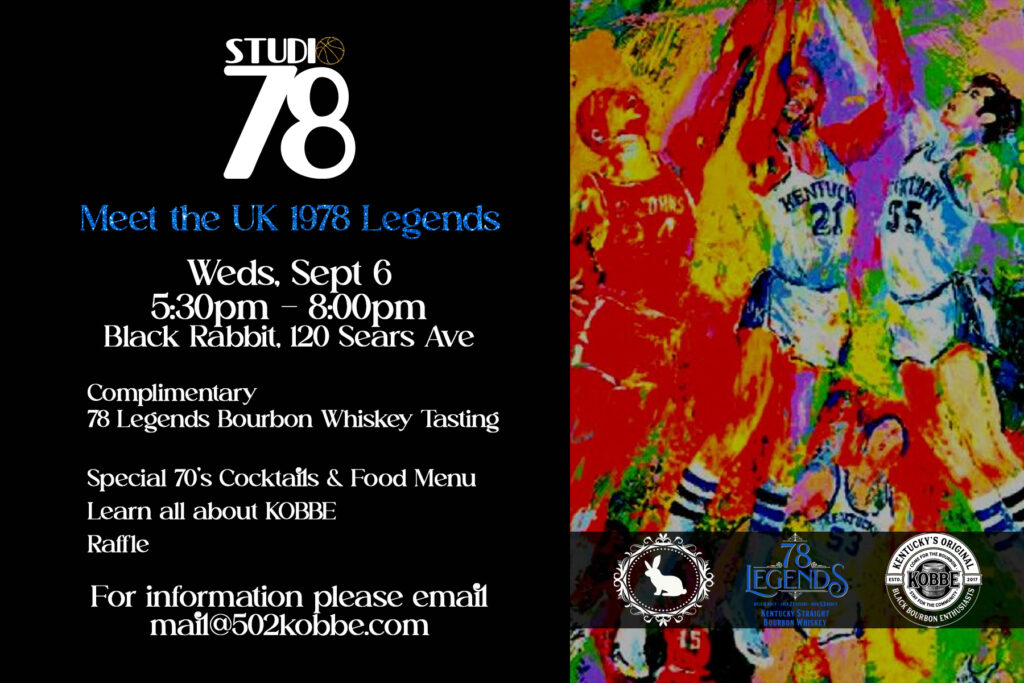 (Editor's note, apropos of nothing: I graduated from high school in 1978.) 
On Wednesday, September 6 from 5:30 p.m. to 8:00 p.m., Black Rabbit (122 Sears Avenue in St. Matthews) is partnering with Kentucky's Original Black Bourbon Enthusiasts (KOBBE) to tip off Bourbon Heritage Month with a 1970s-themed evening of food and drink celebrating bourbon, community and the University of Kentucky's 1978 NCAA championship team.
UK's championship team has been honored with 78 Legends, a limited-edition blend of Kentucky 5-year and 50-year bourbon whiskeys, released in only 1,978 bottles (I'll leave you to make three guesses as to the suggested retail price, and the first two don't count).
There'll be a complimentary tasting of 78 Legends, a 70s-era food and cocktail menu, and a raffle to benefit KOBBE. There is no cover charge for this event, and UK stars Jack "Goose" Givens, Rick Robey and Kyle Macy will be on hand.
According to KOBBE's Jamar Mack, ""I'm excited to help curate an evening that I think followers of KOBBE, and college basketball fans will both enjoy."