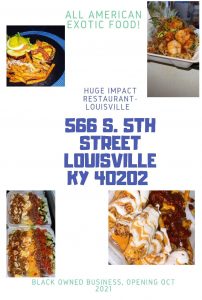 A new restaurant promises to have a huge impact on the downtown Louisville dining scene.
It's Huge Impact Restaurant, which has an existing location in Indianapolis (since 2017) in addition to a food truck there (2015), and plans to open in downtown Louisville in late October.
We learn more from Eleanor Tolbert at Louisville Business First.
Huge Impact Restaurant will move into a spot at 566 S. Fifth Street, according to owner William McCathern. The building was formerly home to Pesto's Italian Restaurant, which closed during the pandemic. McCathern said Huge Impact will have a soft opening on Oct. 24 but will be open to the public for dining in and carrying out by Oct. 26. The menu at Huge Impact is "all-American food with an exotic twist," according to McCathern.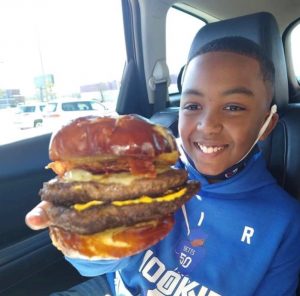 The menus from Huge Impact's original eatery in Indianapolis can be viewed at its web site. In the meantime, enjoy this view of a hugely impactful burger.