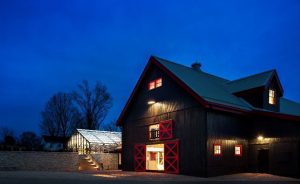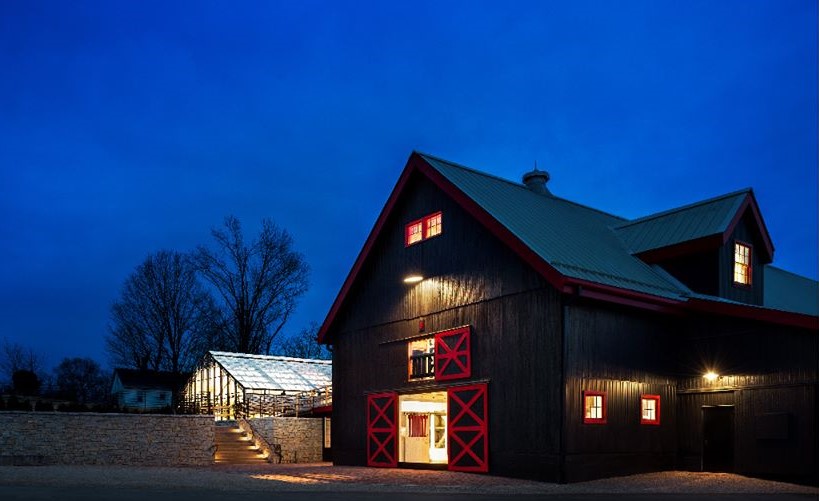 Collard greens are a late-season crop and can be harvested well into winter, making them ideal for holiday eating.
Appropriately, collards are a New Year's Day tradition in the American South, along with the dish known as Hoppin' John (rice, black-eyed peas, smoked pork, and onion).
Taken together with cornbread, these dishes are thought to bring good fortune for the year ahead. True or not, they're fine eating on day one any time, and after the vicissitudes of 2020, we need all the fresh culinary luck we can muster in '21.
In a recent information release, executive chef Alison Settle of Barn8 Farm Restaurant & Bourbon Lounge in Goshen KY shared her recipe for Braised Greens, "which pairs perfectly with her cornbread served with miso and Kentucky sorghum butters."
The cornbread recipe is here, too.
Barn8's Braised Greens
2 bunches collard greens
2 bunches mustard greens
2 bunches turnip greens
½ cup diced Broadbent bacon or other thick- cut bacon
1 yellow onion, diced
6 cloves garlic, minced
1 smoked ham hock
5 oz apple cider vinegar
5 oz red wine vinegar
3 oz brown sugar
2 cups chicken stock
3 oz Kentucky sorghum
1 splash of Crystal Hot Sauce or other Louisiana-style hot sauce
1 tbsp crushed red pepper flakes
1 splash of soy sauce
Wash and stem greens thoroughly.
Crisp the bacon in a pan on medium heat. Once fat has rendered, add onions and garlic and sauté for 1-2 minutes, until fragrant and beginning to turn translucent.
Add all remaining ingredients and 1 cup of the chicken stock and simmer, covered, for 2 hours. Stir and check on liquid level regularly. If it begins to dry out, add more chicken stock. Season with salt and a generous amount of fresh cracked pepper.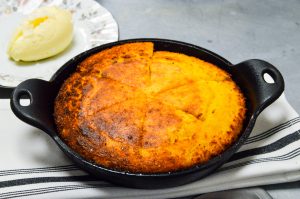 Chef Settle's Cornbread
3 ½ cups cornmeal
2 ½ tsp salt
½ tbsp baking soda
1 tsp baking powder
3 large eggs
3 3/4 cups buttermilk
10 tbsp butter, melted
Place 8 individual 6-inch cast iron pans in oven and preheat oven to 425º F.
Mix together all ingredients in mixer with paddle attachment, except for the butter. After ingredients are incorporated, slowly stream in the butter. Mix thoroughly until combined.
Add a pat of butter to pan(s). If using individual pans, add 8 oz of batter to each.
Bake for 10 minutes, or until a cake tester comes out clean. If opting to cook one large serving, longer cooking time will be necessary.