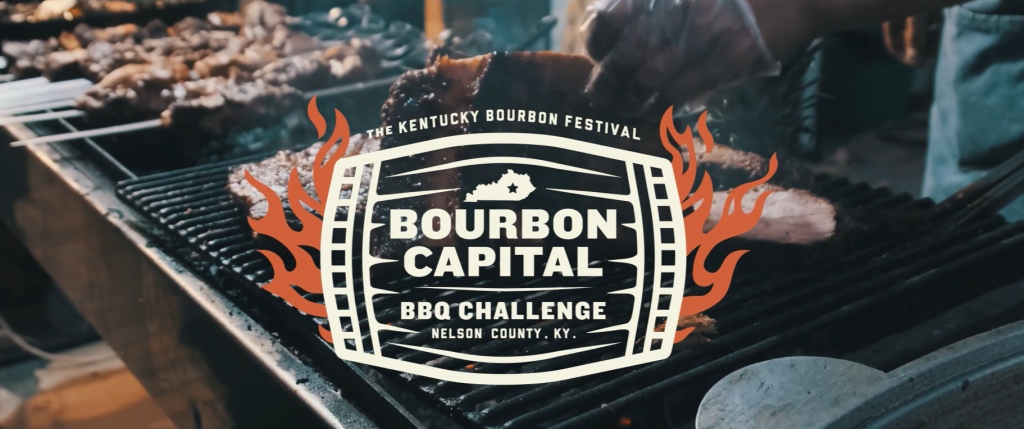 The inaugural Bourbon Capital BBQ Challenge & Distillery Invitational will take place June 10-11 at the 300-acre Dant Crossing bourbon destination campus in Gethsemane. Tickets go on sale March 15. The event is presented by the Kentucky Bourbon Festival in partnership with Dant Crossing.
An informative press release came to us earlier in the week, and it is reprinted here verbatim.
—
Bardstown, Ky. (March 9, 2022) – – – Tickets for the Bourbon Capital BBQ Challenge & Distillery Invitational will go on sale March 15, according to event organizers. Presented by the
Featuring two days of competitions and plenty of BBQ, the all-ages event will be held at Dant Crossing, a 300-plus-acre tourism destination in Gethsemane, Ky., that neighbors Log Still Distillery.
The distillery invitational takes place on Friday, harking back to an event hosted at Jim Beam years ago that created a fun yet competitive environment. On Saturday, 20 professional pitmasters will vie for the Grand Champion title— and a shot at the Kansas City Barbeque Society World Invitational. Event attendees will also be able to enjoy a variety of fun events and entertainment throughout both days.
Distilleries planning to participate include Bardstown Bourbon Company, James B. Beam Distilling, Green River Distilling, Kentucky Peerless, Log Still Distillery, Luca Mariano, Maker's Mark, Preservation, Rabbit Hole, Bluegrass Distillers, Broken Barrel Whiskey Co., Chicken Cock Whiskey, Lux Row Distillers and Penelope Bourbon.
After the distilleries compete on Friday, professional cook teams will face off during Saturday's competition sanctioned by the Kansas City Barbeque Society. Continental Barbecue Co., High On The Hawg, Hoggy Bottom Boys, Hot Cole's BBQ, Scuffletown Smokers, one2bbq, Pappy Q, Pitbull USA, Rooters-N-Tooters, Smoke-N-Peppers, Smokinghost BBQ, The Bbq Bus, THE REAL SMOKIN ACES, Tire Smoke BBQ, Twisted Pair BBQ, Up From The Pits BBQ and WeQ4U are slated to compete.
General admission tickets are $10 per day. Admission is $5 for youth ages 5-17 and free ages 4 and under. Tickets will be available starting March 15 at kybourbonfestival.com.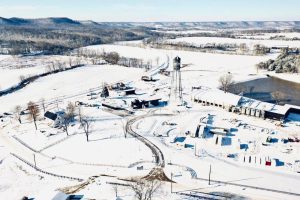 About Dant Crossing:
Approximately an hour's drive from both Louisville and Lexington, Dant Crossing is a picturesque, 300-plus-acre campus that includes a slew of amenities and activities for the whole family. The site currently features The Tasting Room, outdoor performance venue The Amp, a 12-acre lake for fishing, The Homestead Bed & Breakfast, The Poplar Cottages, and The Mansion and neighbors Log Still Distillery. Other campus amenities will soon include The Legacy wedding, events, and conference venue, farm-to-table restaurant 47 & Poplar, a network of wooded walking trails, a fully functional private train depot connected to the Kentucky Railway Museum, and additional unique lodging options. Once completed, these features will create a fully immersive experience that's rooted in the community and culture in and around Gethsemane, Ky.
And, previously at Food & Dining Magazine: