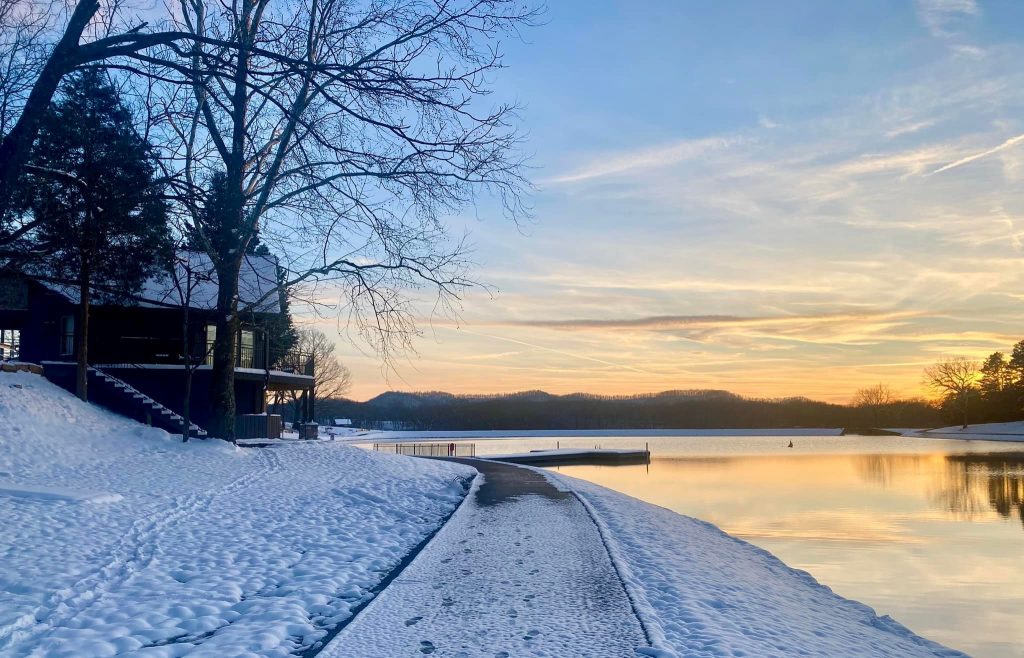 In February 2021 our bourbon columnist Susan Reigler previewed an emerging distillery (Log Still) and its accompanying bourbon tourism destination campus, Dant Crossing. This week we learned that Chef David Danielson is taking his culinary talents to Gethsemane to direct the food and drink operation at the campus.
Let's begin with Susan's primer from last year.
Log Still Distillery Coming to Nelson County
A new distillery scheduled to open this spring has an authentic history. Log Still Distillery is being built near Gethsemane by Wally, Lynne, and Charles Dant, fifth generation descendants of J.W. Dant, who started making whiskey in 1836 with a copper still contained in a hollowed-out poplar log. Hence, the new distillery's name.
Dants made bourbon in Nelson County until Prohibition. The family reopened the distillery after Repeal and ran it until the 1950s, when they sold the property. The current generation bought it back and has been restoring some of the original features, including a water tower.
Since J.W. Dant is a brand name now owned by Heaven Hill, Log Still's bourbon and rye will be named Monk's Road. While waiting for its whiskey to age the distillery will source bourbon and rye (though there has been no disclosure of from which distillery) and will be producing a dry gin and a barrel-aged gin.
In addition to the distillery, the 300-acre site, dubbed Dant Crossing, will have a bed and breakfast, walking trails, a fishing lake, an amphitheater, a train depot, and a restaurant and bar.
To assume this new position at Dant Crossing, Danielson departs Churchill Downs after 11 years as executive chef at the fabled racetrack.
The text: "We are excited to announce that renowned chef, David Danielson has joined our Dant Crossing and Log Still Distillery team as executive chef and food and beverage director. He comes with more than 30 years of experience, spending his time at Churchill Downs, the PGA Championship, U.S. Open Tennis Tournament, GRAMMY Awards and the Olympics to name a few. He will bring one-of-a-kind culinary experiences to each of our amenities opening this year!"
Finally, our friend Steve Coomes breaks down the larger significance of Danielson's move: "For distilleries, foodservice means experience building through tourism, which turns liquor fans into whole brand friends. Distillery restaurants add to that full-orbed experience."
Danielson's hire marks the latest shot fired in the escalating war of distillery foodservice, and it's a big one—Howitzer big. Danielson's résumé spans 35 years and includes everything from work in fine dining restaurants to four stints overseeing foodservice at Olympics events in Beijing, Sochi, Vancouver and Rio De Janeiro. During his 11-year stay at Churchill Downs, he led the elevation of foodservice at the historic track to standards expected by well-heeled patrons in its many private suites—no mean feat at a place feeding more than 300,000 people during Derby Week.
Danielson said he enjoyed the detailed, big-picture planning required to cook on a massive scale at the famed horse track. But in the past few years, he's longed for direct guest contact and everyday cooking.
(Cover photo credit: Selena's at Willow Lake Tavern; Danielson and Tim Laird are shown with their "Bourbon Country Cookbook")
advertising content
advertising content