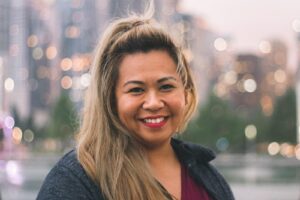 The House of Marigold (10310 Shelbyville Rd.) is offering a new pop-up series featuring Chef Nokee Bucayu.
The first installment arrives on Wednesday, August 16 from 6:00 p.m. to 9:00 p.m., with others to follow this fall.
The pop-ups will emphasize Bucayu's "signature combination of Filipino and American Southern cooking," as explained in a helpful information release.
The a la carte menu will feature a variety of Filipino-inspired dishes from $12 to $30 each, with options like meat and veggie lumpia, empanadas, pancit, chicken adobo and garlic fried rice. No reservations necessary — pop in and enjoy some great cooking from one of Louisville's best chefs.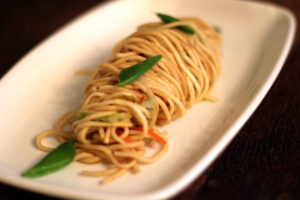 Nokee currently is employed by the Marigold family of brands, which includes Marigold Catering Company as well as The House of Marigold.
In 2022 she competed in the Food Network's Holiday Baking Championship Gingerbread Showdown, winning the dessert baking challenge component with her bourbon pecan pie. She was named Best Pastry Chef by the ACF Kentucky Chapter in 2019.
Yet again, we see culinary talent springing from family kitchen traditions.
Nokee's passion for cooking started at a very early age, helping her Lola (grandma) make traditional foods like ube halaya and rice cakes in the Philippines. She moved to Kentucky when she was 10 and turned to Filipino food to remedy her homesickness. As she learned more about Kentucky cuisine and produce, she fell in love with merging the two in her own unique way.
For more on the Marigold family, go here.