Now there'll be more of Tim Laird for the rest of us, right?
It is highly likely that Tim will never retire from teaching others how to entertain at home. In this sense, he isn't the retiring type. However, Tim is retiring from Brown-Forman after a quarter-century as the company's (and America's) CEO, or Chief Entertaining Officer.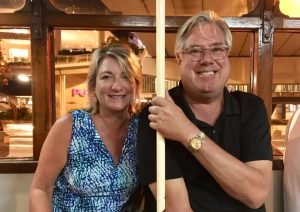 Food & Dining Magazine enjoys far more than a passing familiarity with Tim and his wife Lori (by day, she's an executive recruiter in the automotive industry). They've been our Entertaining Editors-at-Large for more than a decade, authoring their "Easy Entertaining" column and periodically opening their home to staff meetings that tend to devolve into storytelling within minutes of the opening gavel.
No one ever complains, especially when Tim recounts how he became CEO at Brown-Forman in the first place, or recalls the exploits from the couple's global travels to help others learn how to entertain at home. Together they've also published three highly acclaimed Easy Entertaining! books.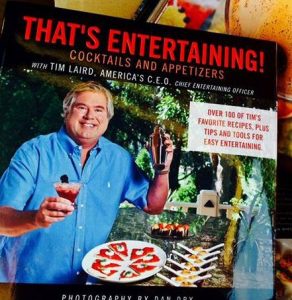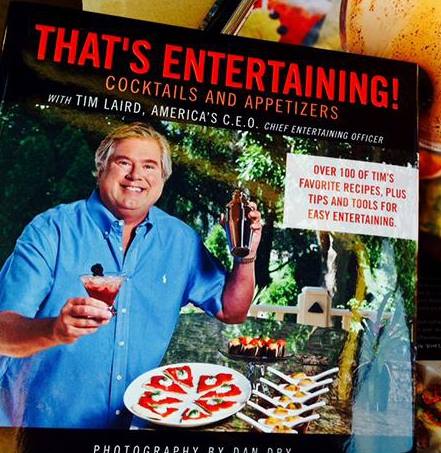 Tim has made hundreds, maybe thousands of appearances on radio and television programs and has guested on The Today Show, The CBS Early Show, The Tonight Show, ABC World News Now, and Good Morning America to name just a few.
Tim may be leaving behind Brown-Forman, but he'll continue writing for Food & Dining, hosting Secrets of Bluegrass Chefs, and serving as speaker and emcee for numerous community and charity events, just as he has done for many years.
Asked to provide a coda about his time at B-F, Tim said "It's been an honor to have worked for such an incredible company and I truly treasure all of the friendships I have made and will continue to make. Thank you and Cheers to you, Brown-Forman!"
We wish the very best for Tim and Lori!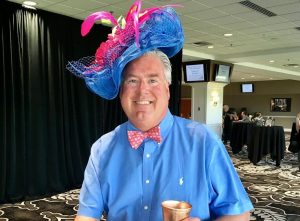 advertising content
advertising content