We last looked at North of Bourbon in July, as the bar and restaurant was under development at 935 Goss Avenue, former home of Mr. Lee's lounge (and before that, Groucho's).
Now the wrapper is coming off, and North of Bourbon will open its doors on New Year's Eve.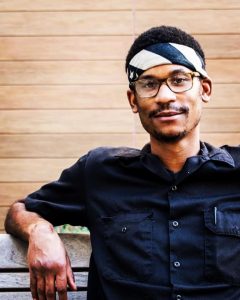 Text: "Only 20 seats left for our 5:00pm -7:00pm Grand Opening seating. Make your reservations today by calling 502.749.3305. If you can't make it for a seating we open to the public starting at 10:00pm so come on in and ring in the new year with our new North of Bourbon team!"
North of Bourbon is so named because it aims to specialize in Kentucky bourbon, but unlike other area bourbon specialists, it also comes in reference to Bourbon Street in New Orleans.
The street dates back to 1718, when New Orleans was founded by Jean-Baptiste Le Moyne de Bienville. French engineer Adrien de Pauger laid out the streets of New Orleans in 1721 and chose one to carry the name of the French royal family ruling at the time, Rue Bourbon.
North of Bourbon's Executive Chef is Lawrence Weeks, and at Louisville Business First, reporter Michael L. Jones offers a brief menu preview.
North of Bourbon to debut in Germantown on New Year's Eve
(Lawrence) Weeks' menu includes traditional Louisiana dishes like "Seafood File Gumbo" and "Red Beans and Rice" along with more adventurous dishes like "Crawfish Boudin Balls" and "Crab Bucatini." The food menu prices run from $3 to $30.
"He's gonna do Deep South food. Not anything that's on our standard southern menus here in Louisville — Louisiana and Mississippi mainly — but we're pulling from all over the South," (co-owner) Eric Jennings, said.
North of Bourbon's hours of operation are Tuesday through Thursday, 11:00 a.m. to midnight; Friday and Saturday, 11:00 a.m. to 1:00 a.m.