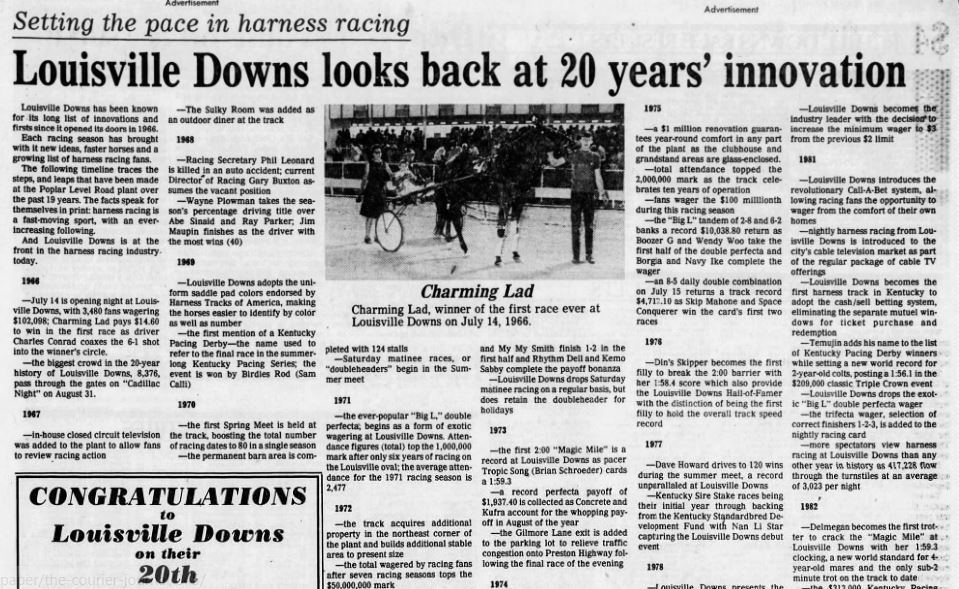 Considering the high level of priority (often breathless) that prevailing Louisville print and electronic medias attach to restaurant and food news, it seems odd that very little coverage has been given to Oliver's Chop House & Bourbon Bar.
I suspect many readers already know about it, but it's never too late to corral the information for those who don't, so here goes.
Derby City Gaming and Hotel, a licensed gaming facility owned by Churchill Downs, opened in 2018 at 4520 Poplar Level Road, site of the former Louisville Downs harness racing track (closed since 1991). The hotel and restaurant came aboard in June, hence Oliver's, a classic steakhouse named after jockey Oliver Lewis, winner of the Kentucky Derby in 1875, with steaks, seafood, desserts and maybe an Old Fashioned (or Pinot Noir for the grape-inclined).
For more information, consult this news story by Olivia Evans at the The Courier Journal: Derby City Gaming and Hotel is now open. What to know about the Churchill Downs venue.
This fall, Churchill Downs anticipates the opening of Derby City Gaming Downtown at the corner of Fourth and Market streets which will be home to three bar concepts, a gift shop, and 500 historical racing machines for gamblers. Historical horse racing generally refers to gambling that allows players to bet on replays of horse races at a slot-like terminal, The Courier Journal previously reported.