SOU, or "so-you," is aiming for an early November opening at 9980 Linn Station Road. The footprint is a former Skyline Chili parlor, currently being readied for SOU's use.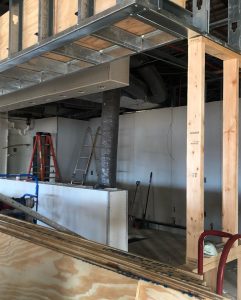 The restaurant is the brainchild of business partners James Moran and Ashley Sayler.
The co-owners met at Sullivan University about a year ago while working at Juleps Catering. Sayler said. "James told me that he has always wanted to own a restaurant and I said, 'Well, let's do it!'" she said. Sayler, who has primarily worked in the events-side of the hospitality industry, just left her job as an events specialist at Churchill Downs.
SOU is described by the Courier-Journal as a "New American soul food restaurant," which Moran takes to mean "anything cooked from the soul."
"Don't just think about shrimp and grits," Moran told The Courier Journal. "Think about different cultures' soul foods as well. My mother is Korean, so there will be some influences there on the menu. You can't go wrong with kimchi collard greens or steak frites with Korean spices and sauce — but we'll have New American Southern dishes as well."
When Moran became executive chef at 8UP Elevated Drinkery & Kitchen in 2018, his 20-year career was surveyed in 2018 by Jessica Mathis, right here at Food & Dining.
Moran is classically trained in French techniques with a culinary arts degree from Sullivan University. While the umami flavor profile of the Korean cuisine he grew up with stays very near and dear to his heart, he has made a point of obtaining a diverse repertoire of ethnic fare through working in restaurants that ranged from Cajun-Creole from his time staging in New Orleans, to Latin from his work as chef de cuisine at Seviche under executive chef Anthony Lamas. He also has experience with Japanese, American bistro cuisine and upscale, classic steakhouses.
Subsequently Moran did a stint at The Pine Room, and now comes SOU, his first venture into co-ownership.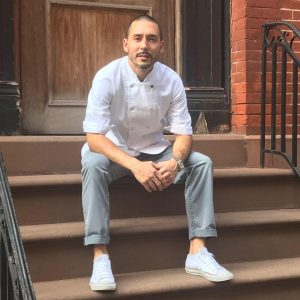 As SOU's launch draws closer, up-to-date information can be found at the restaurant's Facebook page.