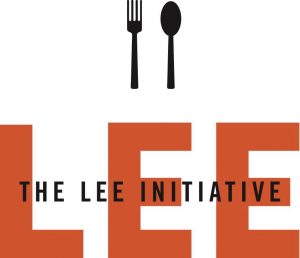 If you're just joining us, here's a brief refresher course.
The LEE Initiative is an acronym for Let's Empower Employment.
Our Mission
Wherever we identify a need for more diversity and more equality in the restaurant industry, we will find creative and forward thinking solutions.
We will create small but impactful programs that make a real difference in the lives of the next generation of restaurant industry professionals.
We will help our community and inspire others to get involved, get active and give back.
When last we visited with The LEE Initiative, it was April 2021.
The LEE Initiative's 2021 mentor and mentee chefs, and spirits professionals
The LEE Initiative's most recent e-newsletter offered a summer update about the non-profit organization's current program status. Since I don't see a web link to this information, the update will be repeated here in its entirety.
—
2021: Update On Our Programs
Your support of The LEE Initiative makes all the difference and allows us to continue our mission of bringing equity and sustainability to the restaurant industry. Please join us!
Women Culinary & Spirits Program
This year, we brought 11 culinary and 5 spirit mentees into our program and we couldn't be more proud of the progress that they've made and what they've added to our family. These mentees came to Kentucky for a week of programming, they're in the thick of their externships around the country, and we're planning their regional dinners in DC, San Francisco, Loretto, and Austin. Stay tuned as we release ticket links soon. If you want to hear directly from the mentees about their experience, please watch this video.
The McAtee Training and Community Kitchen
We are thrilled to announce that we are able to support the Culinary Arts Programs at two Jefferson County Public Schools (Western and Iroquois) by setting them each up with $10,000 credit at Creation Gardens. This will enable the students to have real hands-on training. We will also be working with these students to prepare food for the community, to be picked up at the schools each month. Our goal in this is providing people in need with meals and giving students an opportunity to give back and gain valuable industry skills. Chefs Edward Lee and Nikkia Rhodes (a Southern Living Chef of the Year 2021), will be spearheading this program and helping students find jobs upon graduating.
Restaurant Reboot Relief Program
We launched the Restaurant Reboot Relief Program in the summer of 2020 with a goal of helping to fix a very broken supply chain and support independent farms and restaurants. To date, we've invested over $1.5 million in small farms and partnered with restaurants around the country to help offset the cost of reopening. We will continue this meaningful program and continue to invest in the future of independent farms and restaurants.
Southern Restaurants for Racial Justice
Through a partnership with Heinz and Southern Restaurants for Racial Justice, as well as generous private donations, we were able to award grants in over $1 million to 65 Black-owned restaurants and food businesses across the country. We look forward to announcing the grant winners later this month.
Restaurant Workers Relief Program
As we are facing another wave of this pandemic, the threat to restaurants is still very real. We need resources to be able to move quickly in any disaster. Please help us by donating and earmarking your donation to "General Funds."