In terms of professional sports, the city of Green Bay, Wisconsin is an anomaly.
The fabled Green Bay Packers NFL franchise is one of the league's oldest, founded in 1919, and also America's only non-profit, community-owned professional sports team, with more than twice as many shareholders (537,460) as the Green Bay metropolitan area has residents (224,156).
And, as our colleague Kevin Gibson's taste buds happily will attest, Green Bay has delectable fried fish, assuming one knows where to look for them. Kevin tells the story of his recent visit to just such a place, Maricque's Bar
The Taste Bud: When in Green Bay, Don't Miss the Maricque's Fish Fry
From the outside, Maricque's Bar in Green Bay looks like exactly the kind of dive bar you'd do well to avoid. On the inside, it's a slice of delicious, warm hospitality and tradition.
The fish house and tavern, which opened in 1932, opens at 4:30 on Friday for the weekly fish fry. My travel buddy Butch and I arrived around 5 p.m. to find the parking lot nearly full. When we walked inside, we noted there were a few open tables, but we opted for a pair of seats at the quickly filling bar. The place was hopping.
We ordered a round of beers and started chatting with a local who was picking up a carry-out order and finishing off a bottle of Schlitz beer (I didn't know they still made the stuff). He told us before leaving, "This is the most Green Bay bar in Green Bay."
He wasn't wrong.
Photo credit: Kevin Gibson.
—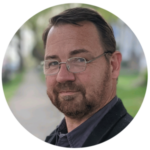 Kevin Gibson has been a professional writer for more than three decades, having written about restaurants, beer, bourbon, sports, night life, music and plenty more. He has won numerous awards from The Associated Press, Society of Professional Journalists and Indiana State Press Association, among others, but can't remember where he put most of them. In addition, he has written for publications like LEO Weekly, Bourbon+ magazine, Thrillist, Alcohol Professor, Louisville Magazine and many more, including various newspapers. When he's not busy writing books or stories about Louisville, he's likely hanging out at a brewery with his dog, Atticus.