As a brief reminder, F&D periodically links to prolific local writer Kevin Gibson's "The Taste Bud" column, including new posts as well as ones from the past. We'll provide a brief snippet to whet your appetite, then you can click through to Kevin's web site to finish reading the articles.
This week Kevin honors the legacy of recently deceased author Milan Kundera with a consideration of The Unbeerable Liteness of Cubing.
The Taste Bud: Miller Lite Unveils … Beer Cubes?
Stupid marketing gimmick alert: Miller Lite recently rolled out a product it's calling Beer Cubes, and they're just what we all need in these troubled times: little beer-can-shaped ice cubes made of Miller Lite beer.
Previously at F&D, another of Kevin's beer ruminations was featured. Lemme tell you, THAT ONE proved to be great fun.
The Taste Bud: Kevin reminds us, "This St. Patrick's Day, Please Don't Drink Green Beer"
Photo credit: Miller Lite.
—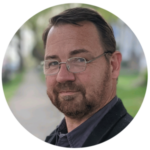 Kevin Gibson has been a professional writer for more than three decades, having written about restaurants, beer, bourbon, sports, night life, music and plenty more. He has won numerous awards from The Associated Press, Society of Professional Journalists and Indiana State Press Association, among others, but can't remember where he put most of them. In addition, he has written for publications like LEO Weekly, Bourbon+ magazine, Thrillist, Alcohol Professor, Louisville Magazine and many more, including various newspapers. When he's not busy writing books or stories about Louisville, he's likely hanging out at a brewery with his dog, Atticus.