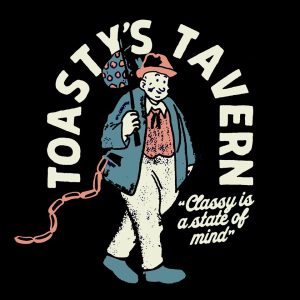 Toasty's Tavern is slated to debut on Monday, June 22 at 1258 South Shelby Street in Shelby Park, just north of where Goss Avenue begins its journey through Germantown.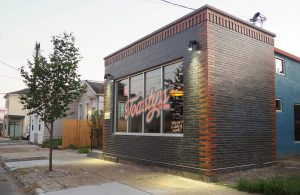 Principals Nate Sturdevant and Matt Filip — you know them as the owners of New Wave Burritos — and their business partner, local 91.9 WFPK DJ Aaron Chadwell (Night Visions), have completely transformed a derelict shotgun-style commercial property into the sort of bar and eatery befitting the core imagery of toastiness: snug and comfortably warm.
"We're wanting to have an affordable late night food and drink option to suit the people in the Shelby Park area, and basically anyone who enjoys great food at a good price," Chadwell told us in an e-mail.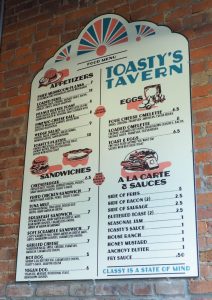 Head chef Hudson Barlow's opening menu offers sandwiches (among them fried chicken, tuna melt and a cheeseburger); omelettes, toast and eggs; and an assortment of appetizers, including fried mushroom planks, peanut butter toast and a pimento cheese ball.
The bar manager at Toasty's is Jennie Walker. Her cocktail menu features $6 classics, from Martinis through Manhattans, and a $9 array of specialty cocktails like Watermelon Mint Margarita (Tequila Blanco, lime, watermelon, mint, agave) and the Bees Knees (gin, house made spiced honey, lemon and soda).
Toasty's Tavern will be open seven days a week, 5:00 p.m. to closing.