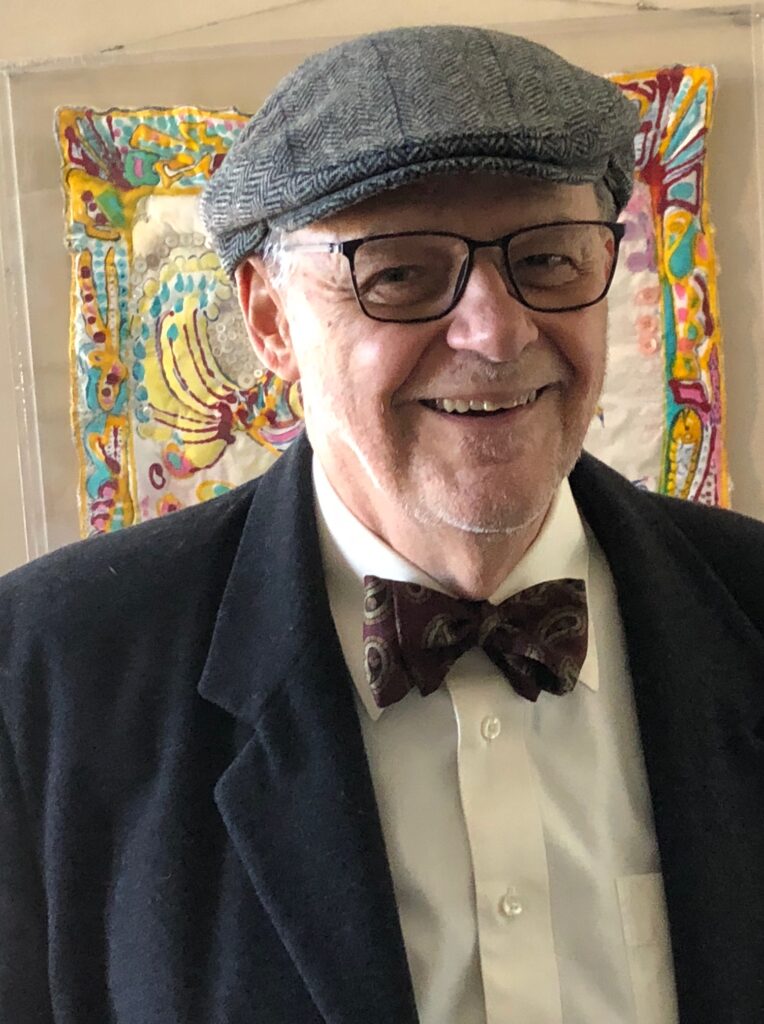 Ronald Joseph "Ron" Mikulak, educator, journalist and accomplished chef, died Jan. 10, 2023, at his Louisville home. He was 75.
The news of Ron's passing Tuesday came to us on Friday afternoon, and a memorial service was held yesterday at Highland Presbyterian Church in Louisville.
His brother Rob offered a heartfelt eulogy at Facebook.
Dear friends of Ron: It's my profoundly sad duty to announce the death of my brother, Ron, my only sibling. Ron was equal parts my hero, mentor, guide, inspiration, chief critic, nemesis and a big pain in the ass. He was also my oldest, best and most loyal friend. We were different people with different tastes and styles but we were always loyal to each other and tolerated – often thrived – on our differences. In fact, I think our differences brought us closer together both in youth and old age. But we also shared numerous interests, concerns, likes/dislikes, joys and tragedies. Above all, we enjoyed being brothers, and I'll cherish all the qualities and memories of our relationship. Rest in peace, Dear Brother.
Ron's second career as writer and journalist at the Louisville Courier Journal came to an end in 2013, and in a final column he said goodbye. Typically, he began by recognizing the accompishments of others.
As the first man to be a regular on the C-J food pages, I felt honored to follow in the footsteps of much beloved and respected women such as Cissy Gregg, Lillian Marshall, Elaine Corn and Camille Glenn.
Ron explained how he first considered free lance food writing while still employed as an English teacher at St. Francis High School, then landed a position at the CJ as assistant to Sarah Fritschner, the newspaper's longtime food editor.
Sarah would cook up a storm, testing recipes for her forthcoming food features, and several weeks of her "Fast Lane" column, and I would frantically try to keep the pots scrubbed, prep bowls cleaned and dried, and the counter in an approximation of order — my job description included keeping the kitchen clean and organized — while I cooked for the "Cook's Corner" column, the purview of the assistant editor (and scullery minion).
When Fritschner departed the CJ and her replacement also left after only a year, Ron had a new job. You wouldn't have known this authoritative foodie source was a self-made kitchen maestro.
I am a self-taught cook, and a self-taught food writer. My cooking was initially inspired by interesting things I ate during my travels, which subsequently inspired more reading and research, to find out more about techniques and cooking methods. And that reading inspired me to want to try writing about my own cooking experiences. The first idea I pitched, that was bought, was a story about my re-creating in my home kitchen dishes I had enjoyed while traveling in Europe.
In addition to writing and cooking for the CJ, Ron was instrumental in the success of Food & Dining Magazine.
After retiring from the newspaper in 2013 Ron happily returned to F&D, where he now writes the popular columns "Cooking with Ron" and "Comings and Goings." Ron also pens the pithy restaurant guide blurbs that try to capture the spirit of all the area restaurants.
Perhaps most importantly, Ron cooked at home for his beloved wife, the late Ann Stewart Anderson, a renowned artist who died in 2019. In a 2016 appreciation at Louisville Visual Art, she described her working method.
Marriage to Ron Mikulak, food writer and retired Food Editor for the Courier-Journal, has not created the tension some artists experience trying to balance home with making art. "I've been lucky. Ron cooks and I make art. When I'm working in the studio, he's creating in the kitchen, where he loves to be. And when I come out of the studio, there's a beautiful meal on the table."
"Comings & Goings" and Ron's F&D restaurant guide blurbs have become my responsibility these past two print issues. Now I know exactly what Steve Jordan must have felt when taking over the Rolling Stones drum kit from Charlie Watts. Legends have mighty big shoes to fill, and I promise to maintain Ron's legacy at the magazine to the best of my abilities.
However his "Cooking with Ron" is sui generis, like the man himself. There is no replacing him, just folks like me taking his recipes into our own home kitchens and giving them a whirl. Here is the obituary. Farewell, Ron. What an amazing life you led.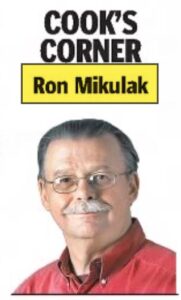 Ron spent most of his professional life as a teacher, then made a shift into journalism later in life and became a fixture in the Louisville food scene as a writer and columnist for the Louisville Courier-Journal and the Louisville edition of Food & Dining magazine, where he served as managing editor.
Ron was born Sept. 27, 1947, in New Brunswick, N.J., to Joseph and Elsie (Supko) Mikulak. He was raised and educated in Metuchen, N.J., graduating from Metuchen High School in 1965. As a senior at MHS, he was the editor-in-chief of the school newspaper, an achievement that would have bearing on his later life. He graduated from Bowdoin College in Brunswick, Maine, in 1969 and earned a master's degree from the University of North Carolina at Chapel Hill in 1970.
He taught English at Brewster Academy in New Hampshire in the early 1970s, before teaching at the Park Tudor School in Indianapolis. In 1977, Ron began teaching at the St. Francis School (now the Francis Parker School of Louisville), where his life was about to change significantly. While teaching at St. Francis, he met the woman he would marry four years later, prominent Louisville artist Ann Stewart Anderson. She died in 2019 after 38 years of marriage to Ron.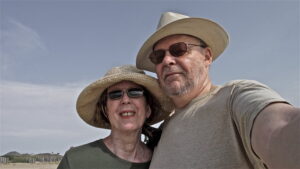 Ron and Ann Stewart traveled extensively – all over the United States, plus numerous international journeys, including Europe, Africa and India.
Ron was a voracious reader, as befitting an English teacher. In addition to works of literature, he also read extensively about history, science, language, food and technology. Ron was a superb cook and baker, always on the lookout for new recipes and foodways to try out on his family and friends. An example of his culinary talents is his preparation of turducken – a deboned Cornish game stuffed inside a deboned duck stuffed inside a deboned turkey. He was also known to bake his own bread, brew his own beer, and preserve fruits and vegetables.
While Ron worked at St. Francis, he also wrote occasional freelance food articles for the Courier-Journal. That led, in 2004, to his being hired as a food writer by the Courier-Journal. He worked there until his retirement in 2013, writing feature articles, compiling recipes, tracking local restaurants and answering readers' questions. After he retired, he was a contributor to Food & Dining Louisville.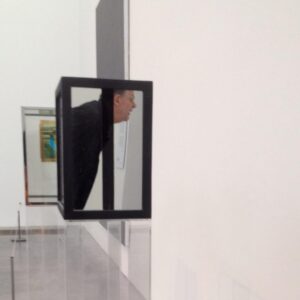 Ron is survived by his brother, Robert Mikulak, and his wife, Leslie Boyd, of Asheville, N.C.; his sisters-in-law, Mary Anderson of Cambridge, Mass., and Lanier Anderson of Portland, Ore.; and his goddaughter, Mattie DeAngelis of Asheville, N.C.
To honor Ron's memory, please donate to Highland Presbyterian Church or a charity of your choice, but especially please consider benefiting an organization that promotes food security.