BOURBON NEWS & NOTES – for 7 May 2021, by Susan Reigler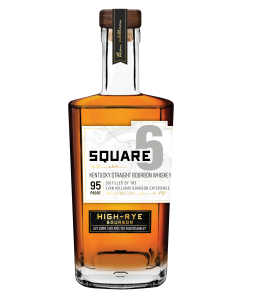 Evan Williams Releases Square 6 from its Main Street Micro-Distillery
Distilling giant Heaven Hill produces 1,300 barrels a day at its Bernheim facility in Louisville. It has been making one barrel of bourbon per day at its Evan Williams Bourbon Experience on Main Street since opening in 2013. Now, some of that whiskey has been released.
On Wednesday, 5 May, Heaven Hill President Max Shapira was joined by Artisanal Distiller Jodie Filiatreau, Artisanal Distiller Emeritus Charlie Downs and Louisville Tourism executives Karen Williams and Cleo Battle for a celebratory barrel roll down Main Street.  The new bourbon release is named Square 6 which was the designation for the plot of land near the river, and essentially in the same block as the current micro-distillery, where namesake Evan Williams had his distillery in 1783. That perhaps made it the first commercial whiskey distillery in Kentucky.
Square 6 has a mashbill of 52% corn, 35%, rye, and 13% malted barley, making it one of the highest rye content bourbons on the market. The distillery's tasting notes describe it as having "… tobacco, fig, and honey on the nose, earthy notes of cardamom and cinnamon to taste, and a short, dry finish."
Having been one of the lucky whiskey writers invited to a special tasting at the distillery on Wednesday afternoon, I can confirm that description and would add that the high malted barley content also adds some softly nutty flavors. And while there is no age statement on the bottle, Filiatreau told us that Square 6 is about four years old.
Future releases will be of slightly different expressions. The current, limited release retails for $89.99 and is available at the Evan Williams Bourbon Experience gift shop and select Kentucky retailers. For details, www.EvanWilliamsBourbonExperience.com.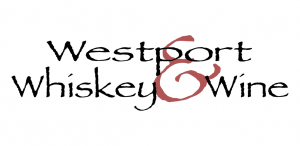 Cocktail Tastings Resume at Westport Whiskey & Wine
Westport Whisky & Wine (https://westportwhiskeyandwine.com) in Westport Village has been open throughout the past year for sales, both in-store and curbside. But its tasting room was forced to close. Now it's back and the store has several whiskey cocktail tastings coming up on Thursdays this month.
13 May, 4 to 9 p.m. – Uncommon Manhattans: The classic mixed using a choice of Bernheim Wheat Whiskey, Mellow Corn Whiskey, or Elijah Craig Rye.
20 May, 4 to 9 p.m. – Highballs: Jack Daniels & Coke, Bourbon and ginger, or Tequila and soda in a tall glass over ice.
27 May, 5 to 7 p.m. – Kentucky Peerless Smoked Old Fashioned mixed by the distillery's Single Barrel Curator John Wadell.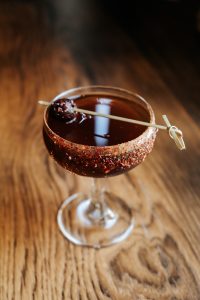 The NULU Hot Manhattan from Gertie's
One of the newest additions to Louisville's bar scene is Gertie's Whiskey Bar, located in NULU Marketplace on East Market Street. It's tucked behind Torino's Sandwich Bar, speakeasy fashion, and can be entered through a door in a passageway between buildings or from the common courtyard surrounded by Marketplace businesses. Named for Gertrude Lythgoe, a notorious Prohibition rum runner (a giant black and white photo of her adores one wall), the bar features an excellent selection of bourbon and other spirits, as well as several craft cocktails, including the NULU Hot Manhattan. Check it out at https://www.gertieswhiskeybar.com/gerties-nulu-louisville.
The NULU Hot Manhattan
2 ounces Sazerac 6 Year Rye
½ ounce Carpano Antica sweet vermouth
¼ ounce Cyanar
¾ ounce Aleppo Chili Honey
Build in mixing glass. Stir, strain into a coupe glass, and garnish with chili sugar on the rim and an Amarena cherry.
This week's photo credits: Heaven Hill, Westport Whiskey & Wine, and Gertie's Whiskey Bar.
******************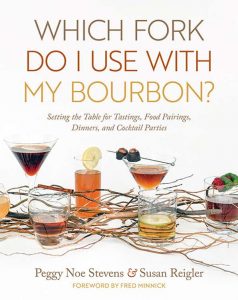 F&D Bourbon Columnist Susan Reigler is the author of several whiskey books, including Which Fork Do I Use with My Bourbon? – Setting the Table for Tastings, Food Pairings, Dinners, and Cocktail Parties.
Pick one up this Derby Season. Autographed copies are available from Carmichael's Bookstore.
It can also be purchased on Amazon, or directly from the publisher at https://www.kentuckypress.com/9780813180311/kentucky-bourbon-country/