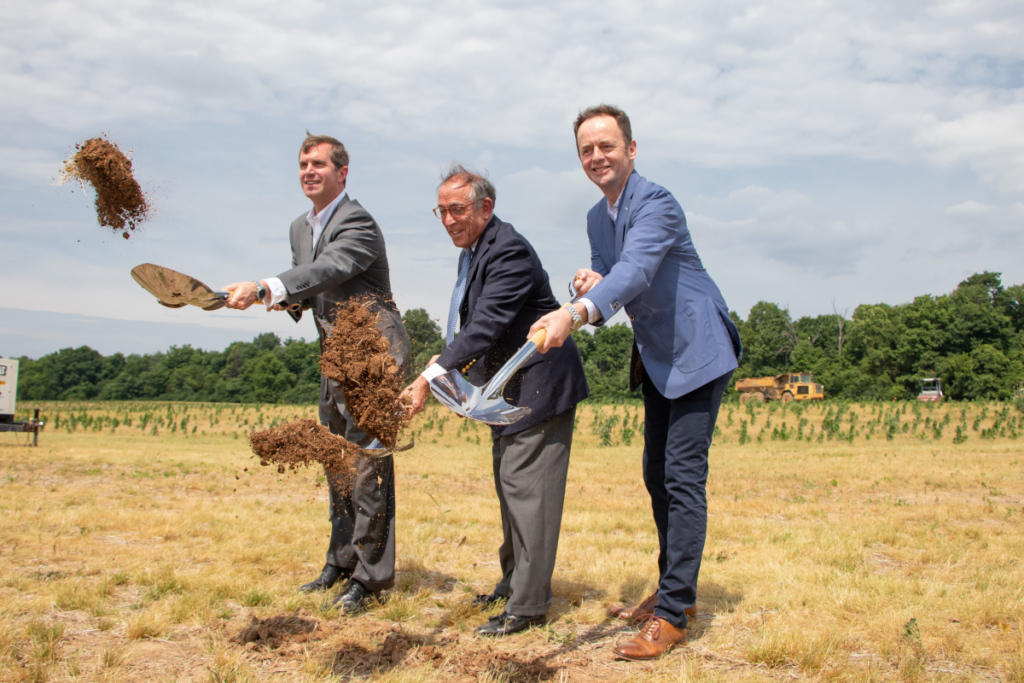 On Monday in Bardstown ground was broken on Heaven Hill's much anticipated new $135 million distillery, which will be called Heaven Hill Springs Distillery.
"We're honored to celebrate this homecoming with a return to distilling in Bardstown to augment our overall bourbon-making capacity, as well as continue to make an impact in the Bardstown community," said Heaven Hill President Max Shapira in a prepared statement.
"I'm proud to salute our history and the many Bardstown men and women who helped build our brands over the years by naming our new facility in honor of the original Old Heaven Hill Springs Distillery that my father and uncles founded in this community nine decades ago."
The original post-Prohibition distillery was destroyed by fire in 1996, a conflagration that also claimed almost 100,000 barrels of bourbon.
Kentucky Governor Andy Beshear and Heaven Hill Master Distiller Conor O'Driscoll joined Shapira in celebrating the start of construction on the new, state-of-the-art distillery, located off KY 245 at 1015 Old Bloomfield Pike.
The distillery is slated to begin production at 150,000 barrels a year, with sufficient capacity to eventually produce 450,000 barrels annually. Heaven Hill's historic Bernheim Distillery in Louisville continues to operate at its full capacity of 450,000 barrels annually.
An information release detailed the new distillery's commitment to sustainability.
As part of Heaven Hill's 2030 Environmental Sustainability Strategy, the new distillery has been designed to create a more environmentally conscious distilled spirits industry and ensure a thriving environment for generations to come. Heaven Hill Springs Distillery has been engineered to minimize water use to below industry benchmarks and reuse certain water streams. The site will use native plants and natural systems to manage stormwater runoff and improve habitat on the property. The distillery will include a wastewater pretreatment system to ensure discharged water exceeds environmental standards and greatly reduces the load on the city's treatment plant. Heaven Hill also will plan to utilize energy creation and recovery, lessening the distillery's demand on the city's electrical grid.
The new distillery plans to add a minimum of 38 jobs, joining 381 people who already work for Heaven Hill in Bardstown at the company's Loretto Road bottling, aging and tourism facilities.
For further reading:
advertising content
advertising content