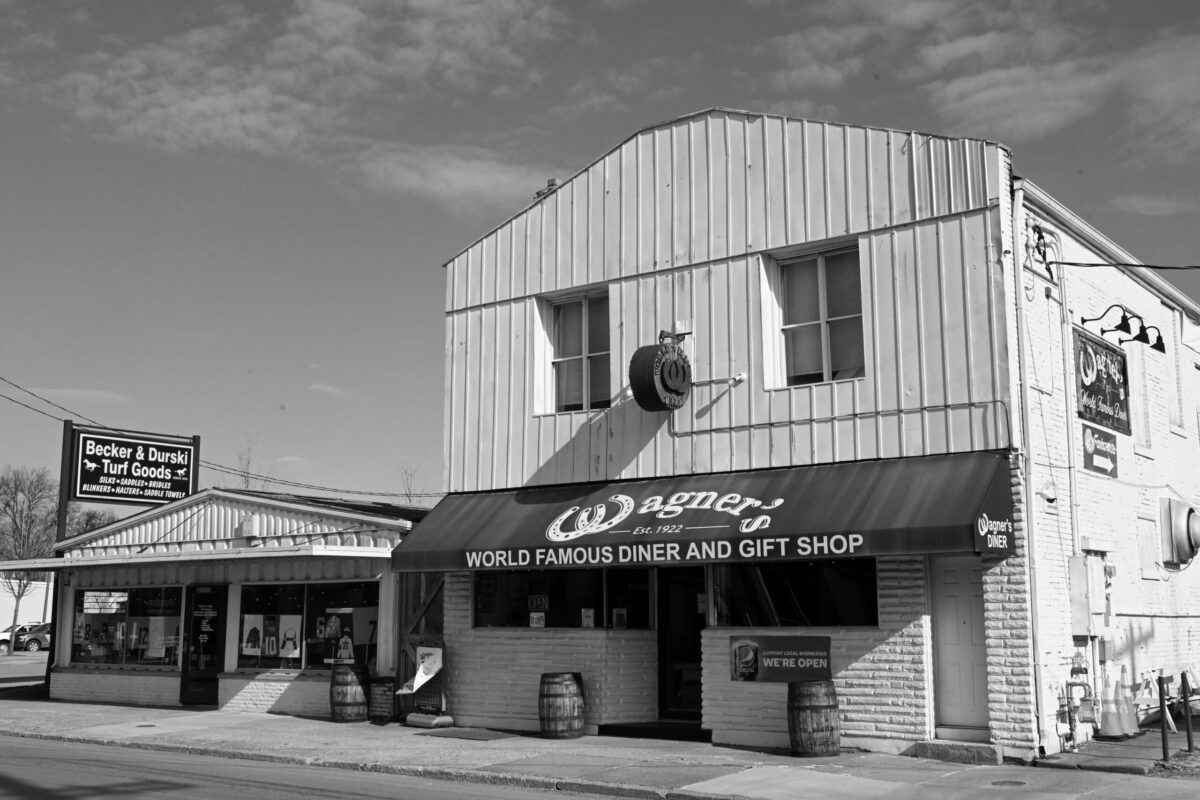 Wagner's Pharmacy | 3113 Fourth St. | 502.375.3800
(This story originally appeared in the Spring 2023 print issue.)
Alive and Kickin'
After 101 years, Wagner's is still Churchill Downs, and Churchill Downs is still Wagner's.
Standing at the Fourth Street entrance to Wagner's diner, a good horseshoe tosser could probably land one at Churchill Downs — it's that close. Today, the historic business is led by Lee Wagner III, who's learned a few things about walking the line between tradition and modernity.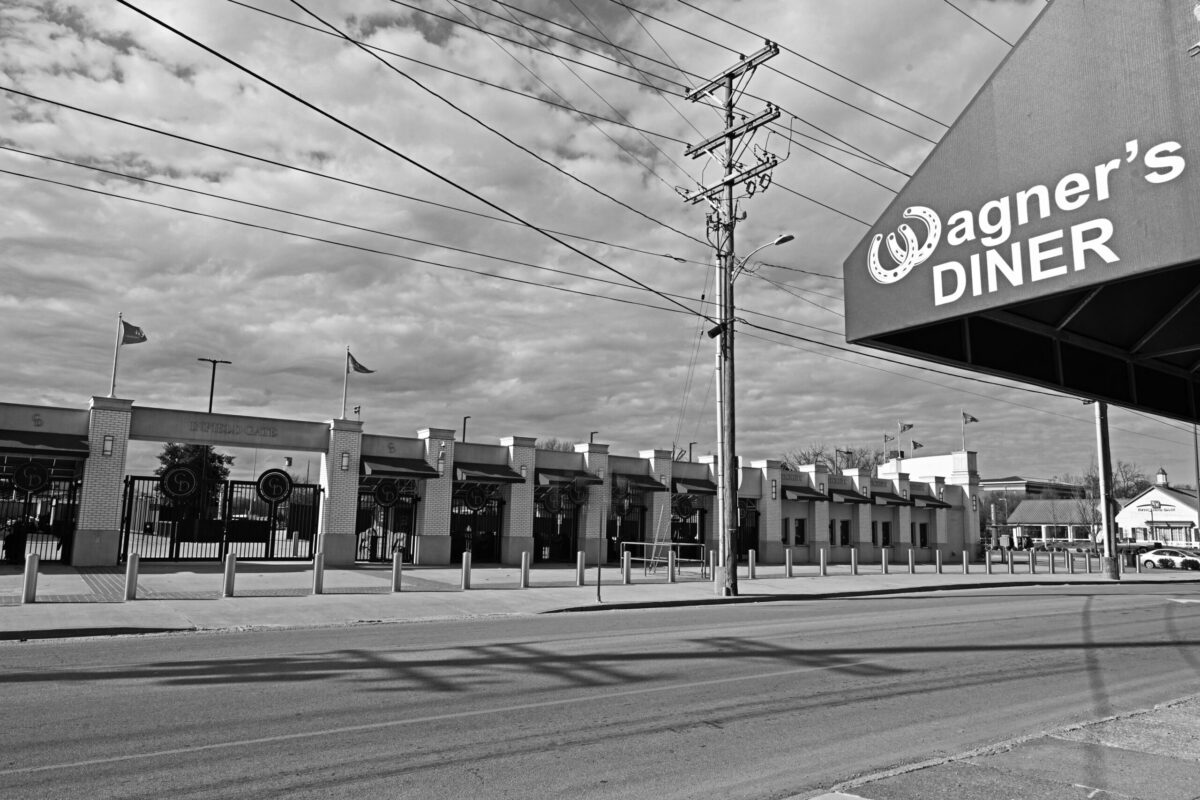 The Wayback Machine points to 1922. Central Avenue is a neighborhood street, not the thoroughfare it will become some 75 years later. The suburban towns that sandwich Central, called South Louisville (or Southside) and Oakdale (aka Wyandotte), are populated by homes, stores and factories.
Churchill Downs, in its 47th year, is the predominant landmark (by a mile and a quarter), and the area is biracial — the Louisville City Directory lists a "C" next to several businesses, denoting "colored" ownership. With Prohibition in effect, "soft drink" vendors are common.
The giant Kentucky Wagon Manufacturing factory sprawls along Third Street, and an L&N rail yard fills the expanse that now houses the U of L football stadium. The railroad even has its own YMCA at Third and Central. On Central between Third and Fourth, there's a police station, a tailor, watch repair, furnished rooms and a residence selling coal. On Fourth Street south of Central, a branch of The Louisville Herald newspaper, and at 3115 S. Fourth, Samuel Kreitman operates a grocery. Next door at 3111 resides John Van Arsdale, likely a bill collector. (Key point: There is apparently nothing located at 3113.)
On the northeast corner of Fourth and Central sits Hagen's Pharmacy, for sale after the death of proprietor Burch J. Hagen. Long-time employee Leo J. Wagner, who started working there as a delivery boy at age 14, has agreed to buy the business from Matilda Hagen for about $4,000. Wagner borrows funds from his sister, Louise, who the family calls "Wee." The deal closes on Sept. 17, 1922.
It's not the neighborhood's only pharmacy. Wagner needs an angle, and the horsemen of Churchill Downs provide it. He sells them cigarettes and other weekly staples on credit and cashes their paychecks. Wagner's Pharmacy breaks sharply from the gate.
Gaining Ground
Wagner moves into the pharmacist's trade with gusto, growing his customer base and bottling equine liniments for trainers. He adds a soda fountain with two stools, then four, then six and eight plus a counter, and the business begins selling cold sandwiches made at the Wagner home. He sells the business to Leo Wagner II in 1968. The elder Wagner dies in 1992.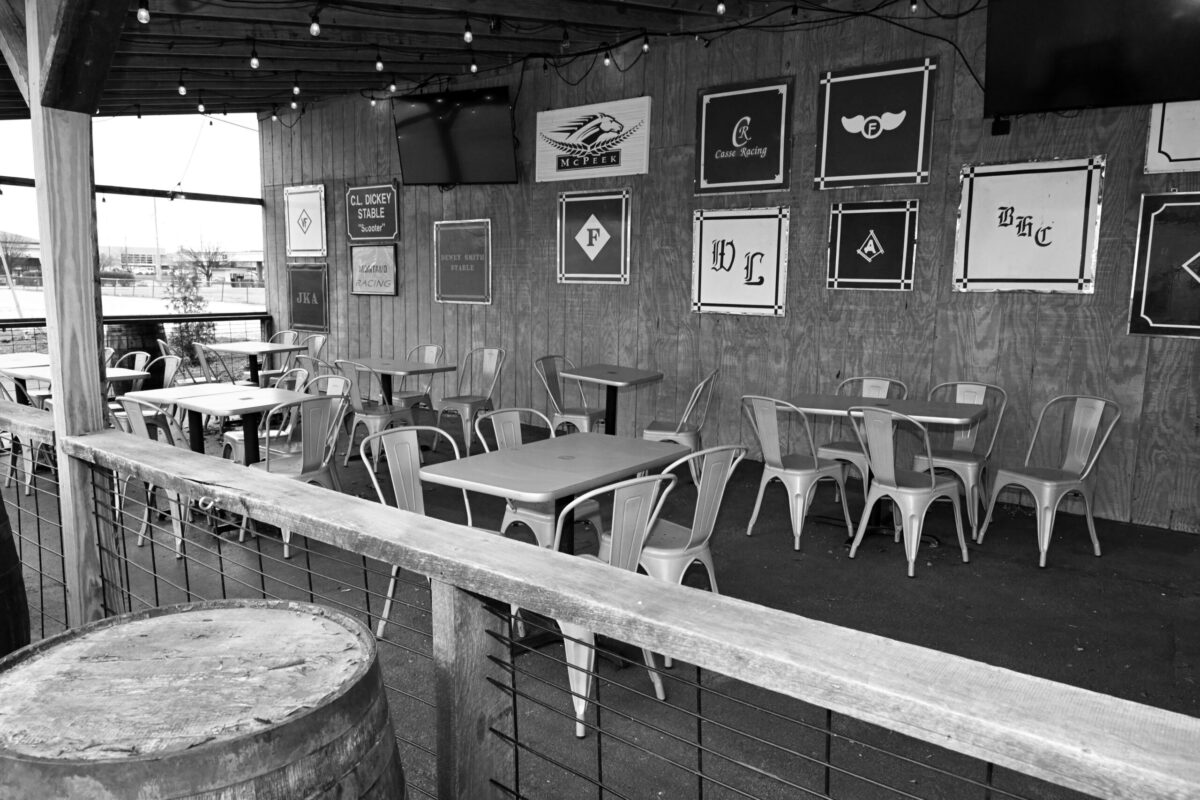 Leo Wagner II, who holds a pharmacy degree from the University of Kentucky, expands the kitchen, adding a grill hood and increasing seating. He acquires a company called Becker & Durski Turf Goods that produces jockey silks, saddle towels and custom items. He concocts his own equine liniments and becomes a fixture in the horse-racing world.
"He worked with (famed equine vet) Alex Harthill, and they'd take products and break them down, essentially reverse engineering to figure out what was in them," says Leo Wagner's grandson, Lee Wagner III, who runs the business today.
Two products stand out and eventually get patented: Wagner's Racehorse Liniment, which becomes known as "Liquid Gold," and Equilyte, a supplement to help horses recover from workouts. Both are still made today — and the liniment becomes popular with humans, too.
Lee Wagner III says his father was known as the "man in perpetual motion, always moving to one business segment from the next. (He) taught me how to be dependable and reputable — I learned all my impactful work ethics from him. … There's not a month that goes by that someone doesn't come in and say something nice about him, or it's somebody he hired or helped get into pharmacy school."
Progress comes calling in the mid-1990s. With the new U of L football stadium nearby, Central is to be widened and several buildings razed. Leo strikes a deal to move across Central to 3113 S. Fourth St. in a building owned by Churchill Downs. (The 1922 City Directory lists nothing at 3113. Later directories show it housed the A&B TV repair shop and Tom and Edna's Restaurant.)
Wagner moves memorabilia, fixtures and the lunch counter and grill from the old store to the new. Another thing carries over: Wagner's status as the gathering spot for track insiders, fans and tourists alike — especially around Derbytime.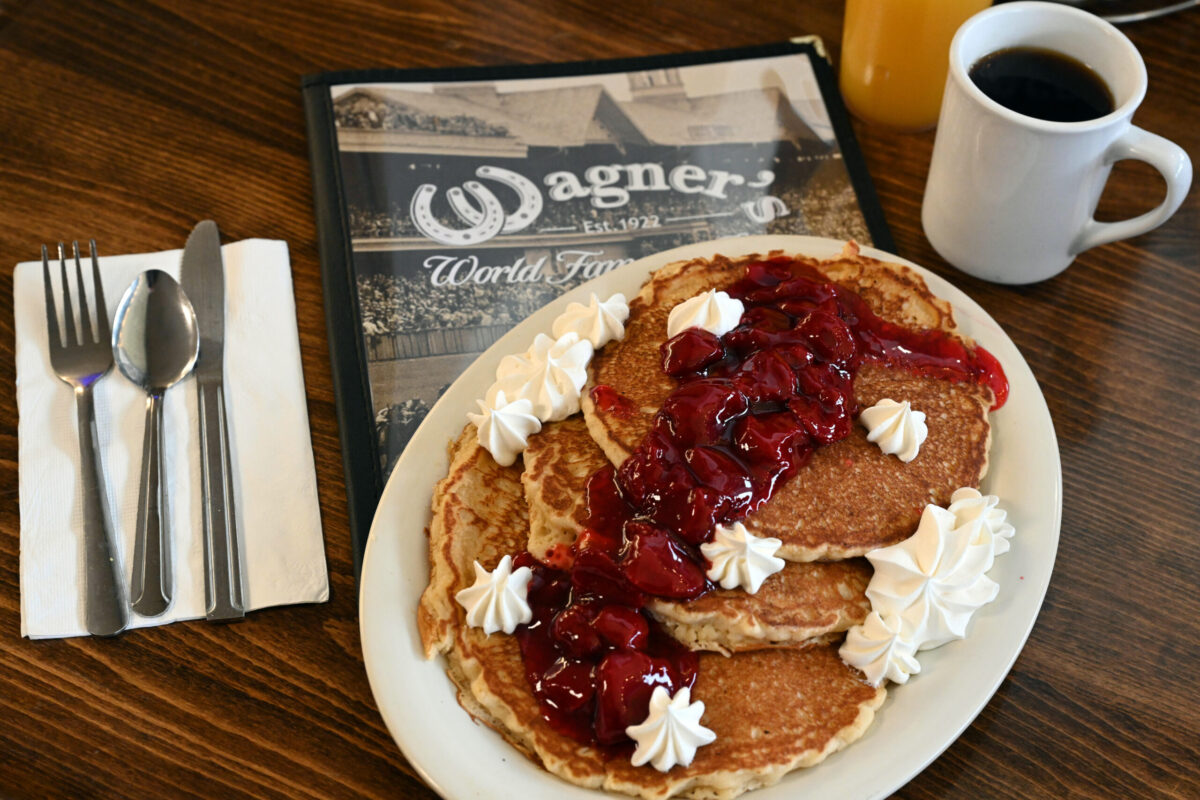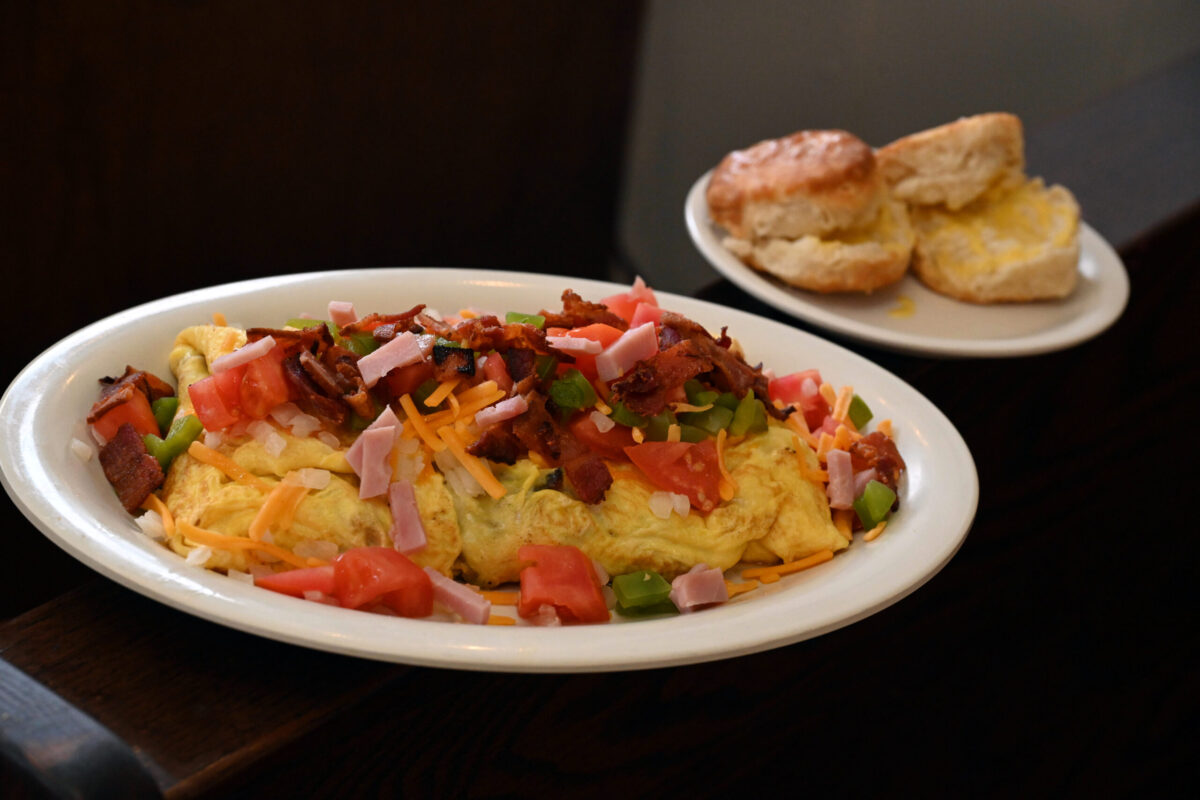 Past, meet future
 The youngest child of Patricia and Leo Wagner II by 13 years, Lee Wagner III literally grew up in the family business before starting a career in medical device sales. Five years after his dad died in 2008 — having run the business for 37 years — the family asked him to take the reins at the pharmacy. He was an enthusiastic yes.
"I missed it," he says. "Once it's in your blood … there's nothing like working on something that's essentially the family's as opposed to always for somebody else."
Running a business so closely associated with local folklore is a balancing act. A move too far from tradition risks alienating old-timers, but a failure to embrace modern methods can wreck the bottom line.
Lee has made moves, judiciously. The pharmacy was sold to Walgreens in 2014, with the focus shifted to restaurant expansion. The menu now includes breakfast plates, French toast and pancakes, a Kentucky Hot Brown and Pam & Jack's Omelette (featured on Food Network's "Throwdown! with Bobby Flay"). A weekend brunch menu was added.
A new Clover point-of-sale system raised eyebrows. "Our customers were like, 'What is this?' We let them know it helps us get a better idea of what to order so we can keep prices as competitive as we can. From a business standpoint, the info you get from that is very valuable."
A New Set of Eyes
Lee Wagner made another move in 2020 when he hired a regular customer named Jennifer Oller. She'd managed retail operations for the Kentucky Derby Museum and Churchill Downs but was laid off when Covid hit.
Oller brings an oversight mindset that seems crucial in the aftermath of the pandemic with its supply chain challenges and rising inflation. Eggs that cost 28 cents each are now 43 cents. Bacon shot up $40 a case. And so on.
"Food costs are astronomically changing," she says. "Because I've bought merchandise and looked at margins, I can spend the time to go over numbers and work with vendors to leverage the best prices. If you're a small biz and don't have someone like me to go to bat, you will just pay it because you don't have time."
Covid hit hard — Lee responded by adding outdoor seating. Business hasn't come all the way back, Oller tells me, but it's improving.
She likes to emphasize that Wagner's is on "the sports corner" between Churchill and U of L's football and baseball stadiums, and she's always looking for new ideas for the gift shop and restaurant. Inspired by the Bourbon & Beyond music festival, she dreamt up a couple recent menu additions — a Kickin' Wagner burger and Kickin' Bourbon Bacon Grilled Chicken sandwich, both featuring Sweet Baby Ray's spicy bourbon sauce.
"Everybody's loving spicy now," she says.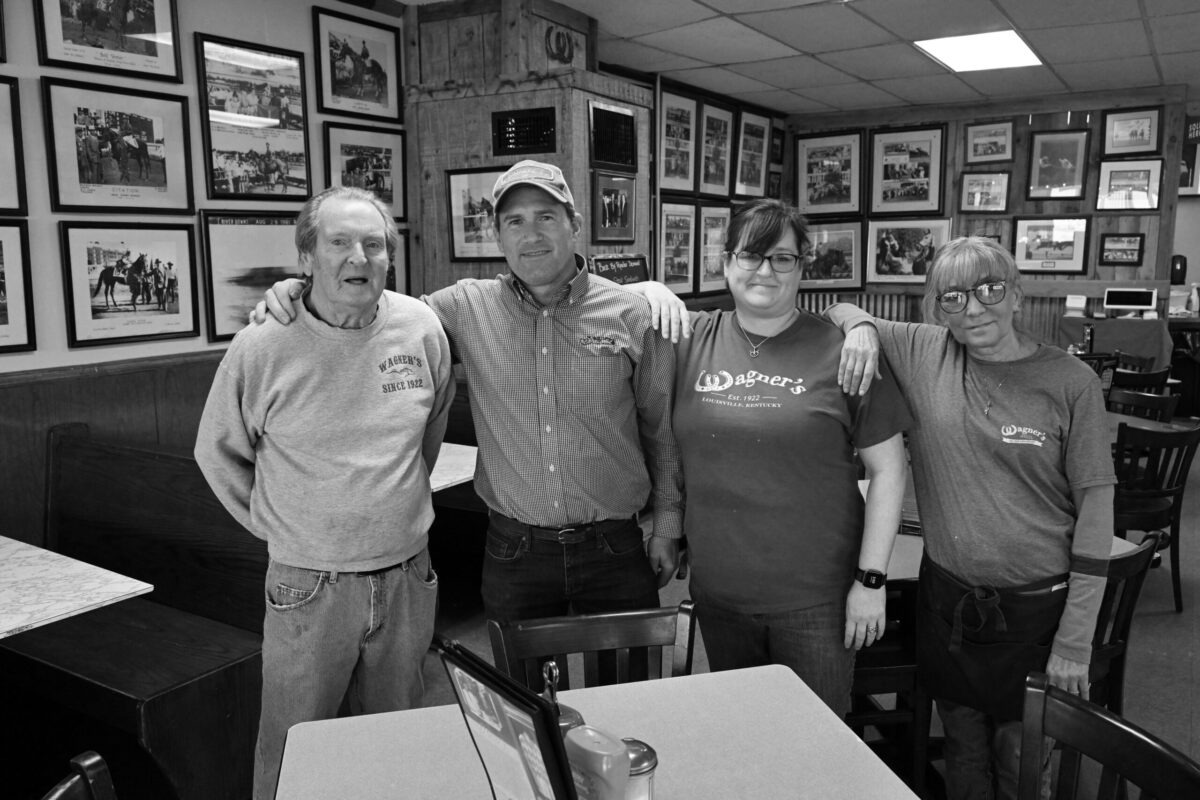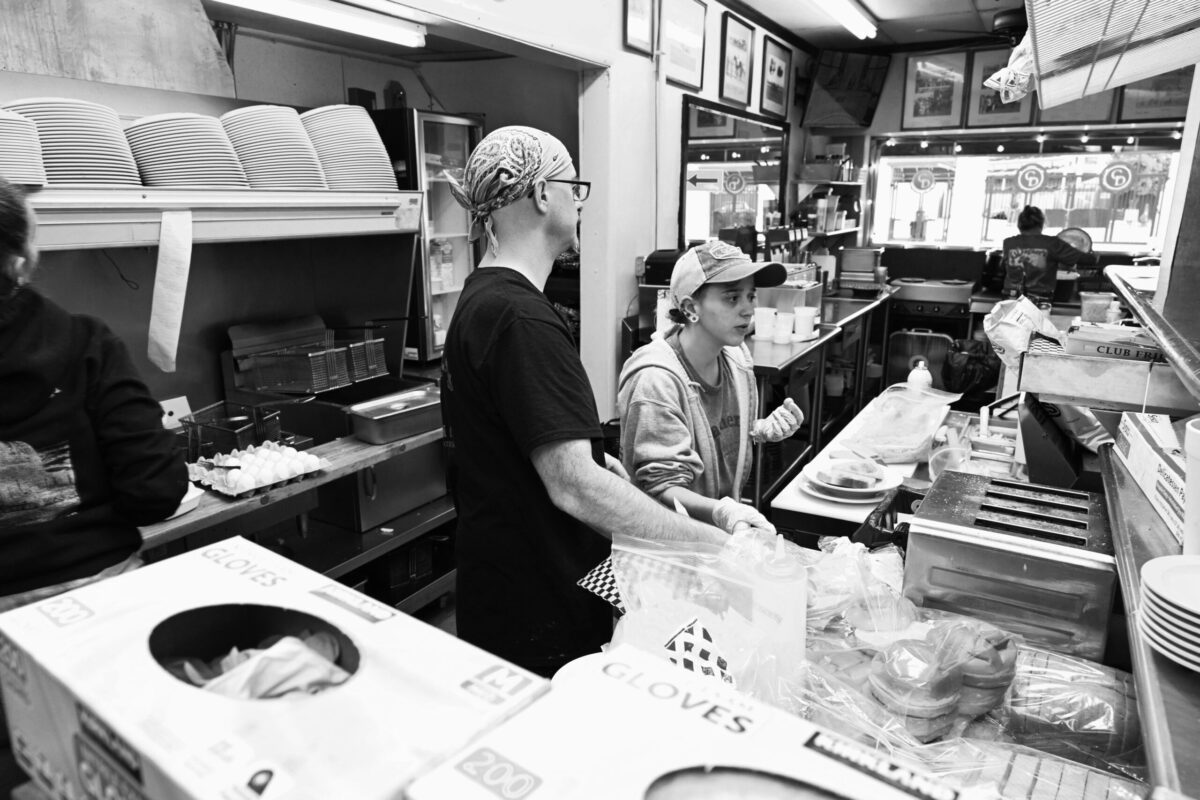 Kid in the Shadow of the Spires
Horse racing, perhaps more than any other sport, is the province of tall tales and unlikely outcomes. Wayne Kestler has seen it all. Born in 1941 and raised at 816 Longfield Ave., which adjoins Churchill Downs, horses have been in his life from the jump. His aunt babysat for a young Willie Shoemaker in California, and Kestler broke horses for owners like J. Graham Brown, namesake of the hotel where the famous Hot Brown sandwich originated. When Tomy Lee won the Derby in 1959, trainer Frank Childs called his young friend over to see the horse.
Kestler spent plenty of time in the original Wagner's. His uncle, a bookmaker, would give him nickels to buy two scoops of chocolate ice cream.
Much later, around 1998, he started working at Wagner's, doing a bit of everything. Today, he washes dishes, fixes things and tells great stories.
One Saturday afternoon after the lunch rush subsides, Kestler tells me about the old Down's Café next door to Wagner's, where jockeys and trainers hung out. No women allowed.
He recounts how Downs' manager draped money bags over a dog and sent it across the street to First National Bank for a deposit — the same bank where his uncle held court on the front steps.
Sitting at a table where the gift shop had been, in a section he renovated for additional dining space, Kestler reminisces about his old friend and boss. "Mr. Wagner was a brilliant man. He was very intelligent toward other people. He was very kind-hearted."
His eyes well up.
"You loved him?"
He nods and clears his throat. "He was a heck of a guy."
Experience pays
Kestler isn't Wagner's only long-time employee. Head cook/kitchen manager Pam Pryor has been there nearly 23 years, and server Jo Ann Hellmann celebrated her 20th year in March.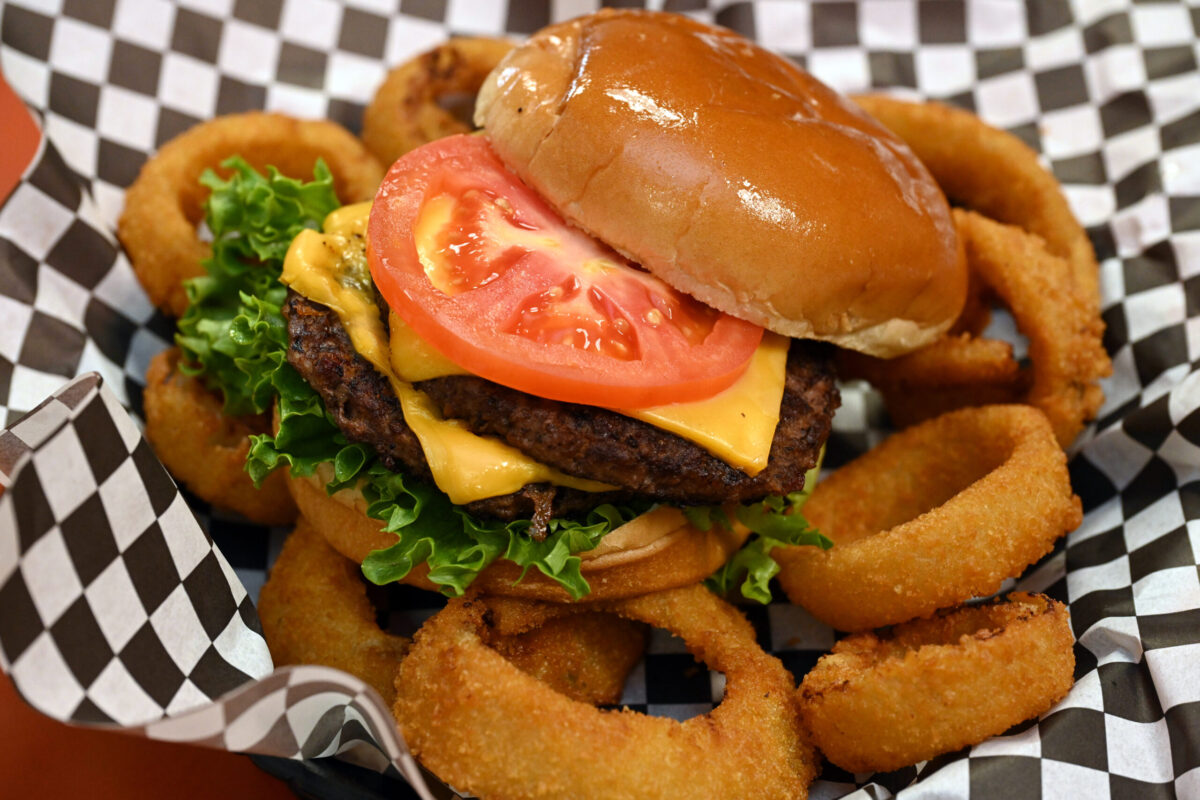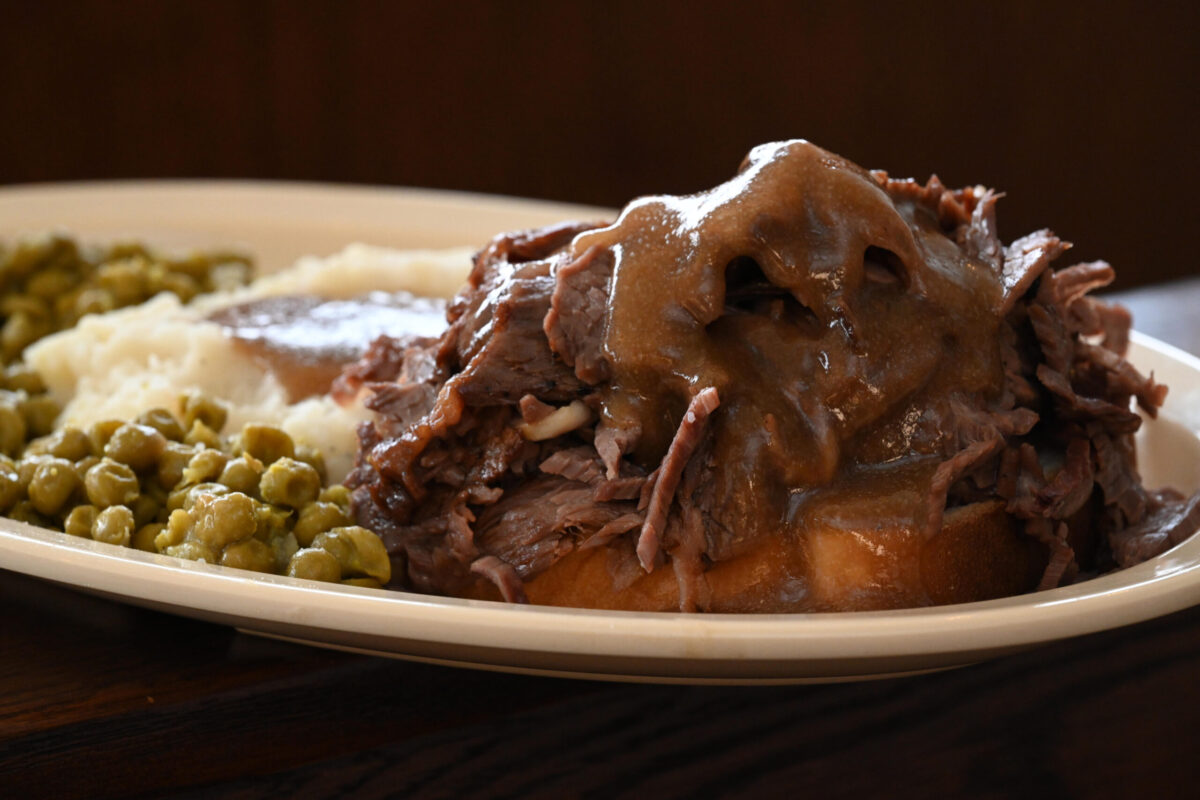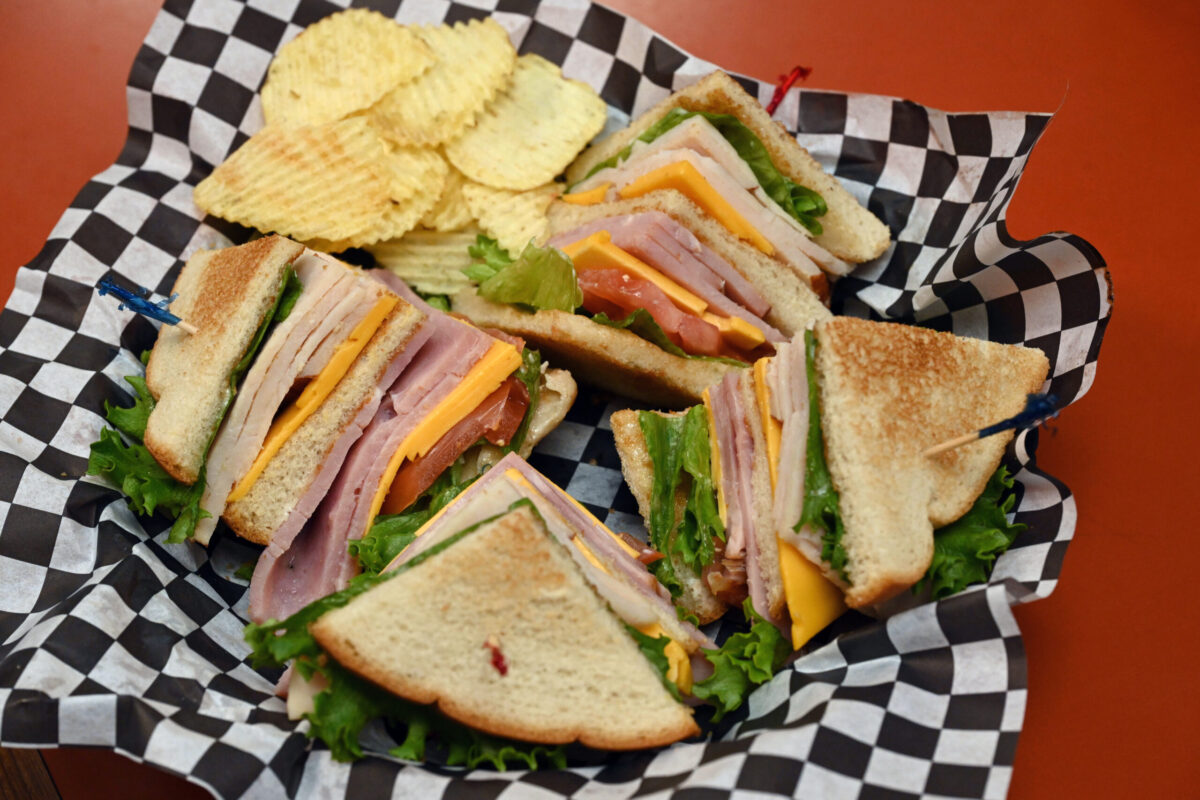 Pryor, who previously worked at Check's Café, is the motherly figure. "Did Lee have his lunch?" she asks co-workers on a recent Thursday afternoon. "Did you guys eat?"
She also tells fun stories. She says the diner is haunted by the ghosts of Tom and Edna Robertson, who lived in the apartment above their restaurant. Then there's the marriage proposals. "People love our spaghetti. I got two proposals off it."
A widow, she accepted neither. "I did that once, and I won't do that again. … One little sheik wanted to take me home and put me in diamonds. I swear to God. I'm like, 'Oh, no, no, no, you've got five wives.'"
Pryor begins listing some of the horsemen she's befriended — Dallas Stewart, Dale Romans, Greg Foley …
"… like the big brother we never wanted," interjects Hellmann, who's slicing ham nearby. They laugh. Needling comes with the turf. They're fans of Foley, the Oldham County trainer.
Hellmann finds her job delightful.
"I love talking to people," she says. "I've lived in a few different places in the United States, so I can always come up with a story to connect.  … The Wagners are great people — you don't find families like that to work for anymore. They really are invested in us."
Louisville's "Cheers?"
There's a definite "everybody knows your name" aspect to Wagner's, says Barry Northern, a tour manager at the Kentucky Derby Museum who eats at the diner five days a week. He comes for the chicken salad and the socializing, but not betting tips. "I can pick my own losers."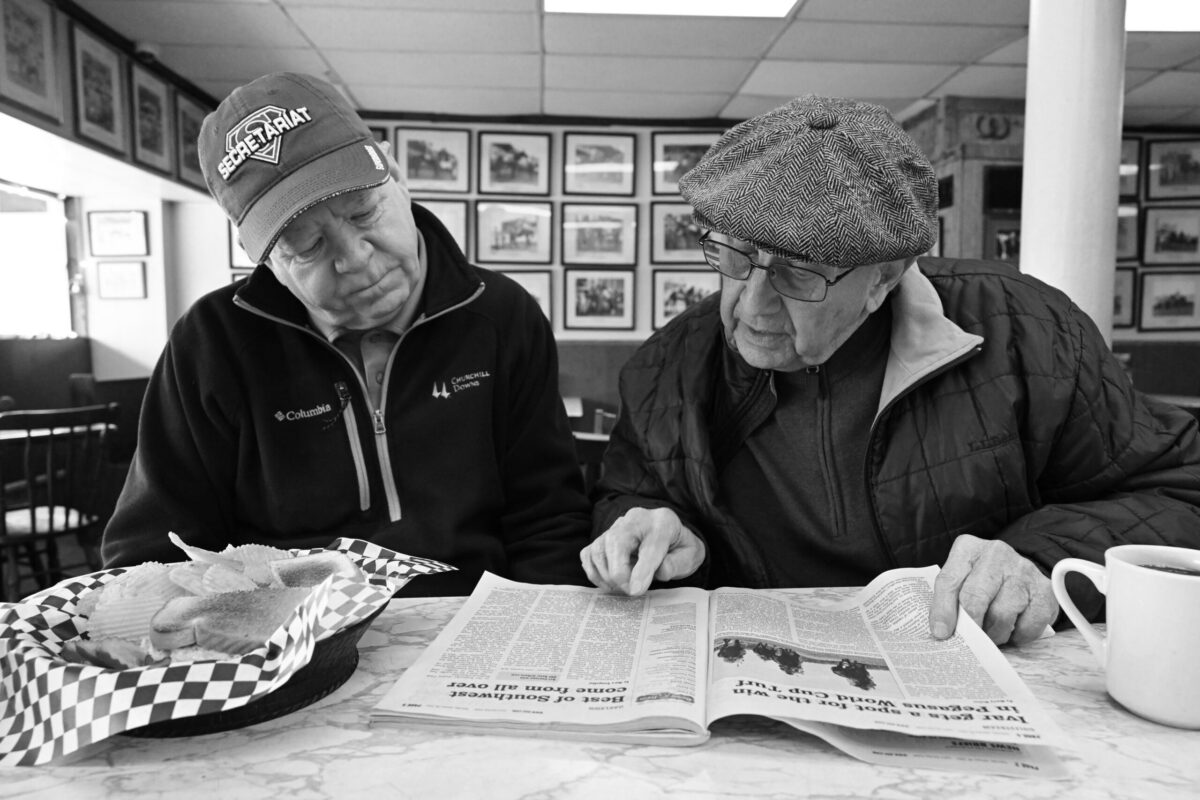 Sitting at a lunch counter with his friend, another regular named Martin Hisle, Northern jokes with Hellmann. She has a British boyfriend named Bob, and Northern recently saw a horse called English Bob running at Gulfstream Park. He thought of texting Hellman to see if she wanted to make a bet — but didn't. English Bob won and paid $128.
"You owe me money," she says with a laugh.
Hisle, a retired firefighter and current equine dental tech, grew up on nearby Creel Avenue and has been coming to Wagner's for many of his 81 years — the vegetable soup is his go-to. "Anywhere there's a track, the first thing you find out is where the race-trackers go," he says. "There're places like this in Arkansas and New York. Everyone knows."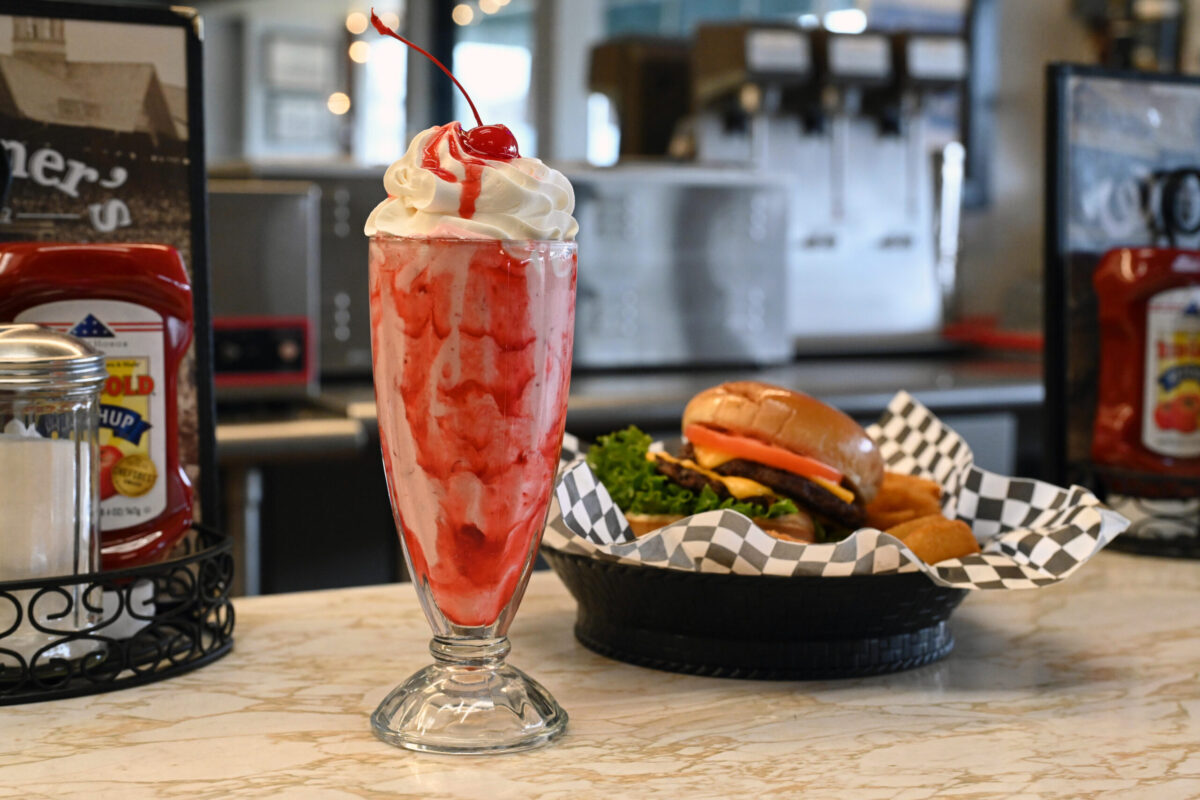 No Finish Line in Sight
Wagner's World-Famous Diner is, in fact, known far and wide. It's been included in the films "Elizabethtown" and "Secretariat," and the roster of TV shows and newspapers that have featured the business is lengthy and impressive.
In today's seemingly capricious marketplace, though, a long track record is no guarantee of future success. Lee Wagner feels the challenges intuitively, but with his small but mighty team he's pumped to lead Wagner's into the future. The strategy involves keeping what works (the diner, gift shop and Becker & Durski) while tastefully diversifying. Last year, Wagner's agreed to resume managing Churchill's Trackside Kitchen, which serves backside workers and Museum visitors taking the backside tour. F&D