[adrotate group="3"]
The Kentucky Restaurant Association's annual Taste of Louisville dates to 1974, making it by far the most enduring of tasting event in the city's modern history. A moveable feast, this year's 46th edition of Taste of Louisville shifts to Mile Wide Beer Co. (636 Barret Avenue) on Wednesday, October 2.
What's new for the 2019 Taste of Louisville? We're transforming the huge lot at Mile Wide Beer Co. into Louisville's premier foodie destination this October 2nd. And for the first time, you can experience Louisville's oldest and largest taste in VIP style. Tickets are on sale now: $65 General Admission, $100 VIP.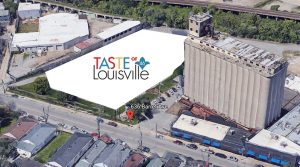 As always, Taste of Louisville will raise significant funds for local non-profits.
In addition to the food fun and drinking delights the Taste of Louisville has raised significant funds for the nonprofit community. Over 25 different organizations and over $250,000 has been raised through the event. It is staple food event in Louisville … this year our nonprofit partners are three amazing charities, Crusade for Children, Gilda's Club and Mulligan's.
The Kentucky Restaurant Association was formed in 1963 as an alliance between two existing organizations, Louisville Restaurant Association (1933) and the Bluegrass Restaurant Association (1960). It is a non-profit organization, run by its members.