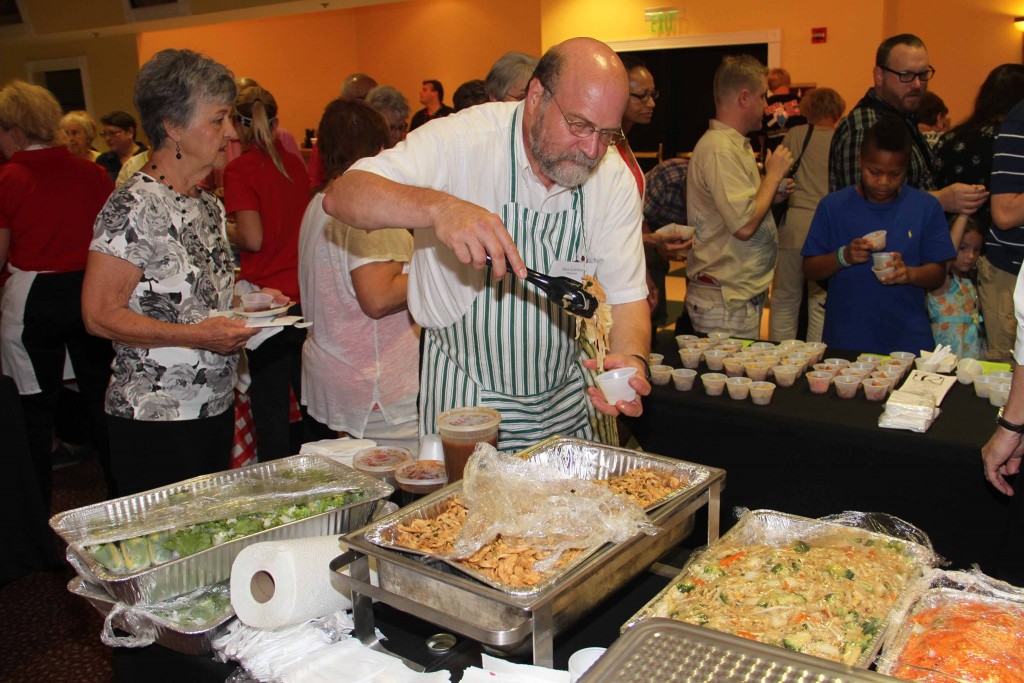 Here's the scoop: Taste of South Louisville takes place at Churchill Downs (700 Central Avenue) on Saturday, August 27, from 6:00 p.m. to 8:30 p.m.
Taste of South Louisville is the city's culinary event of the year. With more than 20 local restaurants and vendors, restaurants like Seafood Lady, Caribbean Cafe, and Vietnamese Kitchen will be serving memorable tastes all night. There will also be drinks available from Lady J's Lemonade, Sunergos, and more with a cash bar available.
All proceeds go to (South Louisville Community Ministries) mission, providing emergency assistance and compassionate advocacy to our neighbors in crisis.
The impressive vendor list is here, and tickets can be purchased at Eventbrite. General admission tickets are $50 per person, and tables (eight adults) are available for booking.
As a closing note, South Louisville Community Ministries needs volunteers to work the event.
We're still looking for volunteer food servers at Taste of South Louisville. You can spend an hour or two plating food samples for guests, and in exchange, get to experience this beautiful event (and eat delicious food) for free. If you're interested, please fill out the Volunteer Interest Form and select "Serve food at vendor tables" as what you would like to do. See you soon!