Chef Anoosh Shariat is known for his two restaurants – Anoosh Bistro and Noosh Nosh, – but is also known for his warm personality and positive attitude. He is facing a recent cancer diagnosis with the same positive nature by taking the opportunity to grow his team.
Mark Ford, formerly of Artesano Tapas Vinos Y Mas, St. Charles Exchange and the Louisville Country Club, is once again cooking alongside his mentor, and will be running the kitchen at Anoosh Bistro. Ford and Shariat have worked together before at two of Shariat's previous restaurants: Browning's Restaurant and Brewery and Park Place, and the two hold a deep respect for each other.
"I have admired Chef Anoosh since before he ever knew who I was.," said Ford. "From my first cook job at a nice restaurant in Louisville where I trained under one of "Anoosh's guys," to working for him to being trained by one of his protégés, it has always been to Anoosh's standard in one form or another. I couldn't be more humbled or honored to have this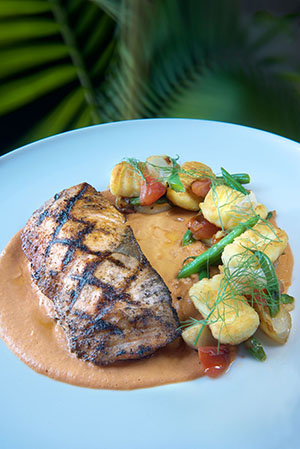 opportunity to rejoin his team."
Shariat has been known for his global approach to cuisine and Ford says he will be bringing his own twist to the cuisine with his experience with Latin American and Spanish cuisine at Artesano Tapas. He says he will also play off of his German and Italian heritage as well as his classic French training. Ford has also cooked at several "young gun" dinners at the prestigious James Beard House in New York City.
Some of Ford's new dishes that will appear soon on the menu include ricotta gnudi with fava bean purée, roasted fennel, arugula and citron jam; herb burrata toast; and Foxhollow Farm New York strip au poivre with summer succotash, fingerling potatoes, Groganica Farms pea shoots and bourbon. Many of Anoosh Bistro's favorite dishes will remain on the menu.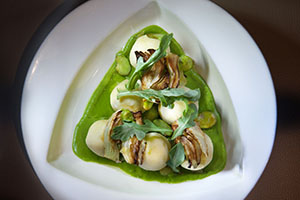 As part of the new menu launch, Anoosh Bistro will be donating a portion of proceeds from June 25 through June 30 to Gilda's Club of Louisville, which offers free programs and priceless support to families and individuals touched by cancer. For more information about Anoosh Bistro, visit anooshbistro.com, and for more information about Gilda's Club programs, which Shariat and his family have benefitted from firsthand in recent months, visit gildasclublouisville.org.
"I am very excited to have Mark in my kitchen once again," said Shariat. "I have a lot of respect for Mark and the direction he wants to take our menu at Anoosh Bistro. I know he will bring fresh ideas to the kitchen, and I'm very confident our diners will be happy with the results. I, like many others, am living with cancer, but I am not letting it take over my life; I look forward to welcoming guests to the restaurant as I always have."
Despite his diagnosis, Shariat continues to be an active part of Anoosh Bistro and Noosh Nosh and cook in both kitchens regularly. He is also an active participant in giving back to the community through cooking and speaking at events, although he is now adjusting his very busy schedule to allow time for healing and to be with family.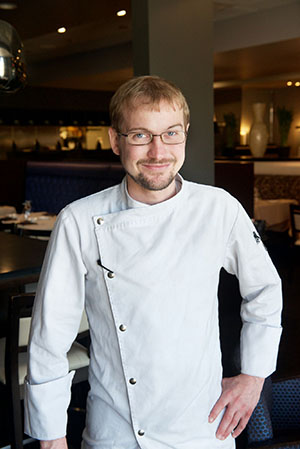 Ford added, "Being back working for Anoosh and Paula and with all of the folks who have followed Chef [Shariat] over the years reminds me of how much we are a family. Having the opportunity to smile and laugh with old friends that just stop in to say hello and see and appreciate what we have going on. We all grow and change over time, but our friendships stay the same. I look forward to continuing to create memorable experiences "