[adrotate group="3"]
BOURBON NEWS & NOTES – 24 July, 2020, by Susan Reigler
Boone County Distilling Co. Adding an Event Center
Northern Kentucky's Boone County Distilling Co. in Independence is one of the state's craft distilleries. Until now, it has concentrated on the production of its spirits, including Eighteen 33 Single Barrel Cask Bourbon, a 12-year expression of which won Double Gold at the 2018 San Francisco World Spirits Competition. But recently Boone County's founder Jack Wells put out the word that the distillery is breaking ground this summer for a new 5,000-foot event center that should be finished by November. Currently, the visitor space at the distillery can only accommodate 16 people at a time. The new space, which will include a bar, will be able to host ten times that number.
In addition to Eighteen 33 Single Barrel, Boone County Distilling produces a bourbon cream, a single barrel wheated bourbon, rum, gin, and white whiskeys (new make) using both rye and bourbon mash bills. For more information about the distillery, including visiting times and whiskeys, go to https://boonedistilling.com.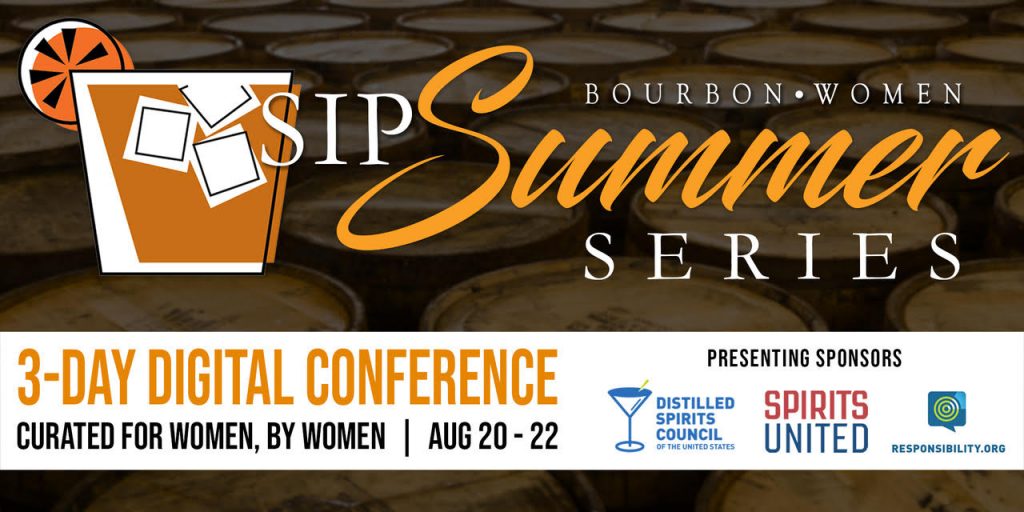 This Year's Bourbon Women Conference Will Be Virtual
Since 2011 the Bourbon Women Association has hosted an annual SipOsium conference in Louisville that has attracted hundreds of female – and a few brave male – bourbon enthusiasts from across the United States and Canada. But in light of the continuing pandemic, Bourbon Women is moving online this year with the 2020 SIP Summer Series which will take place August 20-22. And it just happens to coincide with Women's Equality Week, celebrating the 100th anniversary of the 19th Amendment granting women the right to vote. Fred Minnick, author of Whiskey Women: The Untold Story of How Women Saved Bourbon, Scotch, and Irish Whiskey, will produce the event and live stream to multiple platforms.
Among the guests who will be featured in the programming are Maggie Kimberl (American Whiskey Magazine); Samantha Montgomery (Bardstown Bourbon Company); Jessica Whittaker, Susannah Hubler, and Addy Draper (Buffalo Trace Distillery); Brent Elliott (Four Roses); Michele Lux and John Rempe (Lux Row Distillers): Valerie Netherton, Jane Bowie, and Lindsey Ofcacek (Maker's Mark), Andrea Wilson (Michter's), Victoria Butler and Sherrie Moore (Uncle Nearest), and many, many others.
Registration this year is free, and you do not have to be a Bourbon Women member to participate. (Disclosure: I am a board member of the organization). For much more about Bourbon Women, all the details about the Summer Sip Series, and to sign up, go to https://bourbonwomen.org.
You Can Stay Safe in a Bourbon-Themed Mask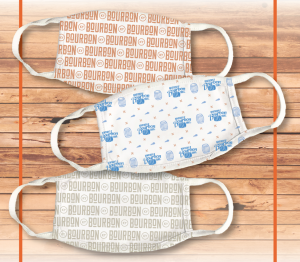 Masks are now mandatory in the Bluegrass State. What better theme could there be for a proud Kentuckian's face covering than bourbon? That's certainly what the good people at the Kentucky Distillers' Association think. The KDA's online shop has long featured Kentucky bourbon themed glassware, clothing, and bar accessories. Now they are helping bourbon lovers stay safe and show their patriotic "spirit" with a selection of face masks sporting bourbon designs. Obviously, one of the masks would be the perfect accessory to wear while visiting the newly reopened distilleries as they follow safety protocols. The washable masks, which come in eight different designs, are $12 each and available online at https://kybourbontrailshop.com/masks.html.
******************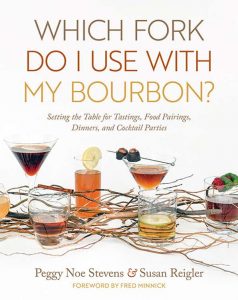 F&D Bourbon Columnist Susan Reigler is the author of several whiskey books, the most recent being Which Fork Do I Use with My Bourbon? Setting the Table for Tastings, Food Pairings, Dinner, and Cocktail Parties, co-written with Peggy Noe Stevens.
Autographed copies are available from Carmichael's Bookstore. It can also be purchased on Amazon, or directly from the publisher at https://www.kentuckypress.com/9781949669091/which-fork-do-i-use-with-my-bourbon/.
Photo credits: Boone County Distilling Company; Bourbon Women Association; Kentucky Distillers' Association.