[adrotate group="3"]
BOURBON NEWS & NOTES – for 1 January 2021, by Susan Reigler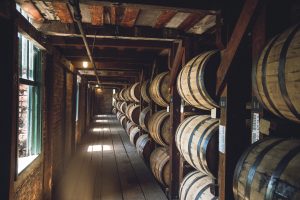 American Whiskey Trends to Watch in 2021
Happily, 2020 is history and it is to be fervently wished that those unforeseen trends in the bourbon industry – retooling to produce hand sanitizer, curbside pick-up only, suspension of tours – are largely going to be consigned to history. So, barring another national crisis, what might be some trends to look for in the new year? Let's have a look:
More secondary barreling of bourbon and other whiskeys – Transferring to a second custom toasted or charred barrel, or to a barrel that once contained sherry, port, rum, red wine or other spirits in order to add flavor complexity, is a growing practice.
American Malts – More American distillers are making malt whiskies, either exclusively or as an expression in their portfolios, which range from 51% to 100% malted barley. Some even smoke their malts.
Ryes – Rye whiskeys continue to multiply. Many come from traditional rye-producing states such as New York, Maryland, and Pennsylvania, each with an indigenous/historic style. Kentucky distillers continue to make more, too.
Blends – "Blended whiskey" in America has been a bottom shelf product in which whiskey was mixed with grain neutral spirit. But many bourbon and other whiskey distillers have embraced the traditional Scottish practice of merging barrels with different characteristics to produce targeted flavor profiles. Scotland has long had Master Blenders, as well as Master Distillers, and Master Blenders and their creations are increasing on this side of the Atlantic.
Heirloom Grains – Look for more heirloom and special hybrid corn, rye, wheat, and barley strains as distilleries reach for some new mashbill recipes. This is especially true of the smaller craft and farm distilleries.
Special Manhattans to Ring in the New Year
Heather Wibbels, Louisville's own Cocktail Contessa (https://www.cocktailcontessa.com) and the newly named board chair of the Bourbon Women Association (https://bourbonwomen.org) has created a pair of cocktails to help you get off to a fine sipping start in 2021. They are designated as His & Her tipples, but I suspect couples will be happy to declare gender neutrality and drink both. The Michter's Toasted Bourbon in the Yes, Dear may be a bit hard to find (though very much worth the hunt), so feel free to substitute another Michter's bourbon.
I'm the Favorite (His)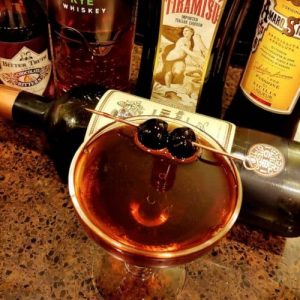 A dash of chocolate and coffee figure in this grown-up Manhattan, balanced by bitter and sweet Averna Amaro.
2 ounces New Riff rye
1 ounce Tiramisu liqueur
¼ ounce cocchi vermouth di Torino
½ ounce Averna amaro
2 dashes Bitter Truth chocolate bitters
Luxardo cherries
Combine ingredients in a mixing glass add ice. Stir until well-chilled and strain into a chilled coupe. Garnish with cherries. Option: garnish with a chocolate truffle or layer some coffee-infused cream on top.
Yes, Dear (Hers)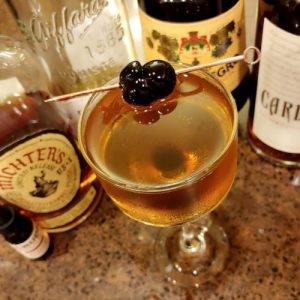 A complex blend of Michter's Toasted Bourbon with peach, cardamom, and a smidge of amaro. Top it off with floral bitters and it's a light cocktail with many layers.
2 ounces Michter's Toasted bourbon
¾ ounce Giffard Crème de Peche de Vigne
¼ ounce Cardamaro
¼ ounce Montenegro Amero
8 drops Crude Bitterless Marriage bitters
Luxardo cherry or slice of fresh each and candied ginger
Combine ingredients in a mixing glass add ice. Stir until well-chilled and strain into a chilled coupe. Add one of the garnish options.
This week's photo credits: The cover photo is Master Blender Eboni Major, via Bulleit Distilling Co. The rickhouse photo, Buffalo Trace. Manhattans are from Heather Wibbels.
******************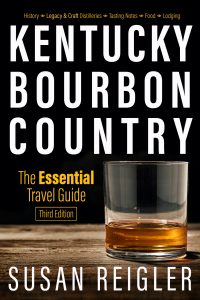 F&D Bourbon Columnist Susan Reigler is the author of several whiskey books, the most recent being Kentucky Bourbon Country: The Essential Travel Guide, 3rd edition.
Autographed copies are available from Carmichael's Bookstore. It can also be purchased on Amazon, or directly from the publisher at https://www.kentuckypress.com/9780813180311/kentucky-bourbon-country/