Slow and Cautious Re-openings for Distilleries
Some Kentucky distilleries have begun reopening for tours this week, as well as reopening their gift shops. But they are proceeding with caution. In general, tour sizes are smaller and tour durations are shorter. Many are requiring that guests wear masks except during the traditional tasting at tour's end.
The Evan Williams Bourbon Experience, 528 West Main Street in Louisville is one attraction that has reopened with many of those modifications. Go to the web site or call 502-272-2623 for details.
A few blocks east at 119 West Main. Old Forester Distillery remains closed, but has a curbside service called "Old Fo to Go" featuring weekly curated bottles as well as the shop's standard offerings. Orders need to be placed before 10 p.m. on Thursday each week and are available for pick up on Friday from noon to 5 p.m. A portion of all sales is being donated to The Fund for the Arts – Cultural Lou Recovery. For more information go to https://www.oldforester.com/distillery/curbside-ordering/.
So, for now, the reopening schedule is a patchwork based on individual distilleries' policies. It's best to call or visit the website of any that you might be considering visiting.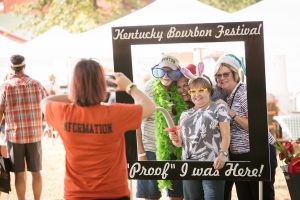 New Date for the Kentucky Bourbon Festival
Usually held every September, Bardstown's Kentucky Bourbon Festival will be pushed into October as a consequence of the COVID-19 pandemic. Other, larger bourbon gatherings that had also been scheduled for September, including the Kentucky Bourbon Affair and Bourbon & Beyond (both based in Louisville) have been cancelled this year. But the KBF announced this week that its new dates are October 15-18. Tickets are not yet available, but when they are, they can be purchased at www.kybourbonfestival.com, which also includes schedule updates.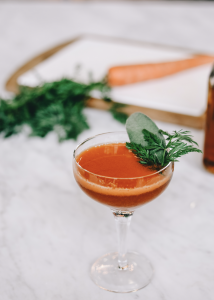 Cocktail Corner – The "Wabbit" from Bardstown Bourbon Company
Unlike the older legacy distilleries in Kentucky, Bardstown Bourbon Company, which opened in 2016, was built with visitors in mind. A spacious restaurant, Bottle & Bond Kitchen and Bar was included in its design. In addition to having an expansive list of American whiskeys, the bar also serves a wide selection of creative cocktails. One that is particularly eye-catching is the bright orange "Wabbit," which gets it's almost iridescent hue from the use carrot juice as an ingredient, which has to be the best thing that has happened to that vegetable since the invention of carrot cake.
For now, the distillery and restaurant at 1500 Parkway Drive in Bardstown remain closed to visitors. You can get an idea of the facility and plan a visit when it reopens by going to www.bardstownbourbon.com. In the meantime, so you can drink your vegetables at home, here's the recipe.
"Wabbitt"
1 ounce Bardstown Bourbon Company Fusion Blend #1
¾ ounce carrot juice
½ ounce lemon juice
¼ ounce date syrup (recipe below)
3 drops Crude Bitters – Sycophant
Sage leaf for garnish
Combine all ingredients in a shaker. Shake on ice and double strain into a coupe glass. Garnish with the sage leaf.
To make the date syrup, macerate one pint of dates with rich syrup (16 ounces of raw sugar dissolved in 8 ounces of water). Since this makes a lot of syrup, feel free to scale back the recipe.
******************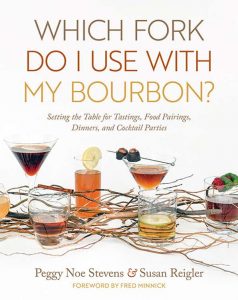 F&D Bourbon Columnist Susan Reigler is the author of several whiskey books, the most recent being Which Fork Do I Use with My Bourbon? Setting the Table for Tastings, Food Pairings, Dinner, and Cocktail Parties, co-written with Peggy Noe Stevens.
Autographed copies are available from Carmichael's Bookstore. It can also be purchased on Amazon, or directly from the publisher at https://www.kentuckypress.com/9781949669091/which-fork-do-i-use-with-my-bourbon/.
Photo credits: Andrew Hyslop (Old Forester cover photo); Kentucky Bourbon Festival; and Bardstown Bourbon Company.
advertising content
advertising content