BOURBON NEWS & NOTES – for 19 March 2021, by Susan Reigler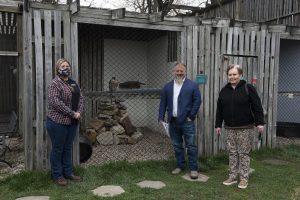 Buzzard's Roost Donates to Raptor Rehabilitation of Kentucky
Perhaps you were so excited about St. Patrick's Day on the 17th that you overlooked National Buzzards Day last Monday, March 15, which celebrates the springtime return of the birds to their nesting sites.
Well, the people at Buzzard's Roost Sippin' Whiskeys did not. They made a donation to Raptor Rehabilitation of Kentucky to help raise awareness of Raptor Rehab's work with injured and orphaned birds of prey.
The non-profit organization treats about 300 birds each year with a goal of getting most of them healthy enough to release into the wild. Donated funds go towards food or medical costs, including surgeries, prescriptions, antibiotics, and wound treatments.
"We recently learned that 95% of the injuries inflicted on the birds are the result of human causes such as car accidents, barbed wire fencing, lead poisoning, or even the pesticides used on farmland," said Judith Hollis Jones, Buzzard's Roost President and CEO in a press statement. "These birds, especially buzzards, are misunderstood creatures who contribute so much to our ecosystem. We're happy to help in some way."
Those interested to learn more about Raptor Rehabilitation of Kentucky's mission, to schedule a tour, or donate can do so at www.raptorrehab.org. Find out about Buzzard's Roost at https://www.buzzardsroostwhiskey.com. It's available from retailers throughout Kentucky.
Perhaps Buzzard's Roost will inspire some raptor support from certain other Kentucky whiskey brands. National American Eagle Day is June 20. International Owl Awareness Day is coming up on August 4.  Just saying.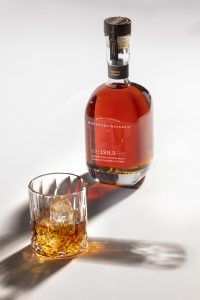 Woodford Reserve Releases Batch Proof with a New Bottle Silhouette
Woodford Reserve Distillery has released its annual limited-edition, barrel-proof expression – Woodford Reserve Batch Proof. The selection was overseen by master distiller Chris Morris and assistant master distiller Elizabeth McCall. It uses the same mash bill as the 90.4 proof Woodford Reserve Distiller's Select – 72% corn, 18% rye, 10% malted barley.  But this year's Batch Proof is a hefty 128.3 proof.
The Batch Proof is also distinguished by being presented in a newly designed bottle, which while still containing 750 ml of whiskey, has a taller, profile than most Woodford bottles, a bit like a modified barrel. Again, this is a very limited edition and carries a suggested retail price of $129.99. To learn more, visit  www.woodfordreserve.com.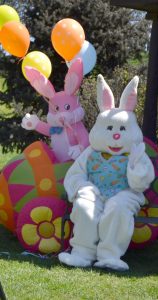 The Easter Bunny is Coming to Buffalo Trace
In order to provide a safe experience, Buffalo Trace Distillery and the City of Frankfort Department of Parks, Recreation and Historic Sites will host its annual Easter festivities with a complimentary drive-through event this year on March 28 from 11 a.m. – 2 p.m. It will feature a "bunny trail" driving route filled with balloons, Easter eggs, music and even the Easter Bunny.
Guests will follow the bunny trail through the Distillery grounds to various egg stations. After collecting five eggs, at the end of the route, and all from the comfort of their vehicles, children will receive a pre-packaged treat and may wave at the Easter Bunny, who will be standing at a safe distance.
Buffalo Trace Distillery is located at 113 Great Buffalo Trace, in Frankfort. No registration is required to attend. Again, admission is free. To find out more, www.buffalotrace.com.
This week's photo credits: Buzzard's Roost, Woodford Reserve and Buffalo Trace.
******************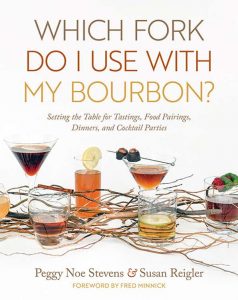 F&D Bourbon Columnist Susan Reigler is the author of several whiskey books, including Which Fork Do I Use with My Bourbon? – Setting the Table for Tastings, Food Pairings, Dinners, and Cocktail Parties.
Pick one up this Derby Season. Autographed copies are available from Carmichael's Bookstore. It can also be purchased on Amazon, or directly from the publisher at https://www.kentuckypress.com/9780813180311/kentucky-bourbon-country/