Last night (June 1), a sold out crowd in boots and country chic gathered at Historic Locust Grove to enjoy a silent auction and three course meal from Chefs Jason Smith, Ellen Gill McCarty, Anoosh Shariat and Desserts by Helen before a live auction, followed by a wild dance floor with live music from Kumoni.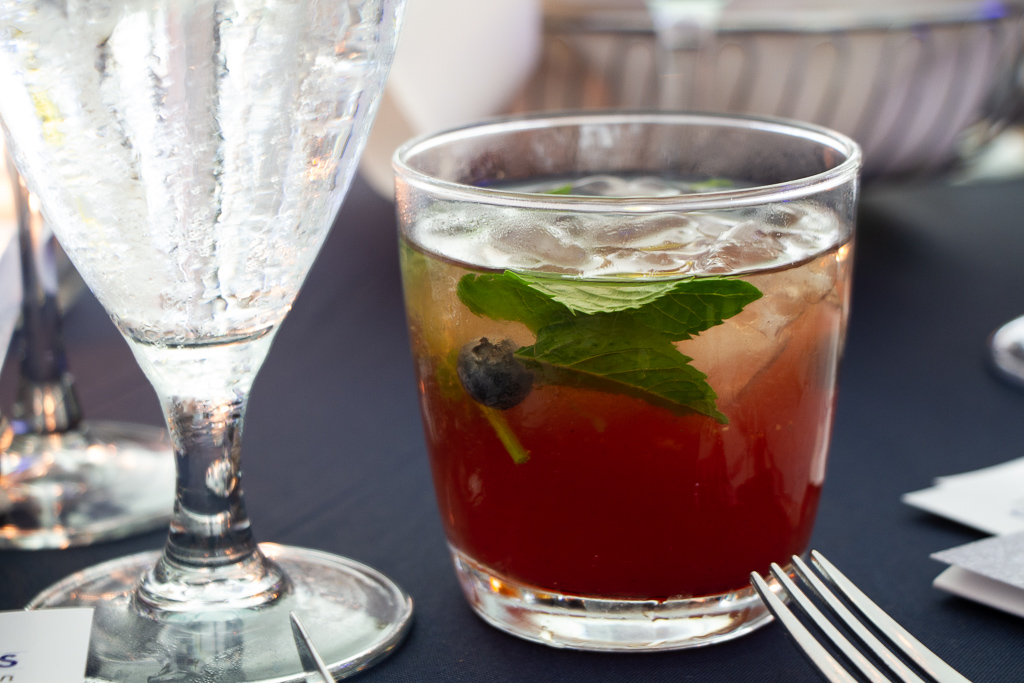 The signature cocktail for the event was "Forever In Blue Jeans" (Ballotin Bourbon Ball Whiskey, blueberry puree and ginger beer), and the meal featured rolls, a summer salad, barbecue smoked brisket, and backyard sides (pickled veggies) and Desserts by Helen.
The annual event raises money for the Parkinson's Support Center of Kentuckiana, who honored Robert Underwood and Jay Miller for their service to the board of directors and J.D. Nichols and Barbara M. Nichols for their donation to provide the Nichols Parkinson Center to the Parkinson's disease community.