For more than a decade, "Hip Hops" has been the title of my column for the quarterly print-edition of Food & Dining Magazine. Now it will be deployed on a weekly basis here at the web site to signal Monday afternoon posts about beer: news and notes, events, ruminations and probably a beer travelogue here and there.
Ironically, as the 40th anniversary of my involvement in various sectors of the beer business draws alarmingly closer (2022), "hip" in terms of the avant garde isn't exactly the way I always feel, especially as the word pertains to aching knees and a sagging jowl.
It remains that beer is my life's work. All of my interests collide while savoring a lovingly rendered pint: history, sociology, geography, pub architecture and just the sheer cultural depth of it. Is there a word for this obsession?
Some people call me a beer "expert," although being painfully aware of how much I don't know about the topic would seem to preclude it. "Geek" is too techno-adolescent and "snob" is a nasty pejorative. "Connoisseur" and "aficionado" both strike me as pretentious, and Jerry Seinfeld's "soup Nazi" didn't improve a horrible and objectionable word that should not be used in any context, let alone one pertaining to a beer drinker.
Hence I'm left with simplicity: "I'm a professional beer drinker, and here are a few local beer news items of potential interest to you."
On May 1, three huge components of the Indianapolis beer scene departed all at once: Nuvo, the independent weekly newspaper where my friend Rita Kohn has written for many years about the confluence of beer and society; Brugge Brasserie, since 2005 a Belgian-themed brewery and eatery in Broad Ripple; and the Indiana Microbrewers Festival, which was postponed until a projected return in 2021.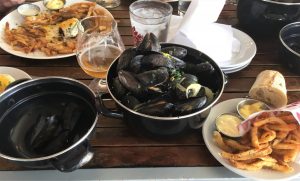 Best future wishes to all the folks involved with these entities. These are tumultuous times for craft beer in America, as noted by the New York Times:
Demand for draft beer dried up, and Bauhaus (Brew Labs, Minneapolis) kegs and cans filled its distributor's warehouse, with no need for new inventory. On April 21, in a scene reminiscent of Prohibition, the brewery decided to send more than 900 gallons of perfectly good beer down the drain. For Bauhaus and other craft breweries, kegging or canning beer that can't be sold would be a wasted expense. And the beer is quickly approaching the dates set for peak freshness and quality, which then start to decline.
To my knowledge such a scene hasn't been witnessed in metropolitan Louisville, at least yet. In fact, there's an opening to report. Gallant Fox Brewing in Clifton is open for to-go beer sales.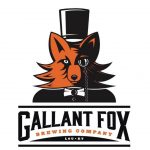 "We will be open Thursday through Saturday each week from 12-6pm until things return to normal," according to the brewery's Facebook page. "We will post more permanent hours for our taproom at that time."
Louisville Business First has been chasing local stories about the Small Business Administration's Economic Injury Disaster Loans (EIDL) and Paycheck Protection Program (PPP) funding, and reporter Haley Cawthon learned that Against the Grain Brewery, Goodwood Brewing, Gravely Brewing Co. and Monnik Beer Co. all were approved for PPP loans. The breweries are pursuing different strategies to make use of these loans.
"I do wish there was a little more leeway for businesses in the use of the funds, because it's really hard to make a blanket statement and say, 'This applies to every business,'" Gravely's founder Nathan Gravely told Cawthon. "Obviously, every payroll and lease structure are all so different from business to business and it's hard to say 'Oh here's this one thing — everybody do it.'"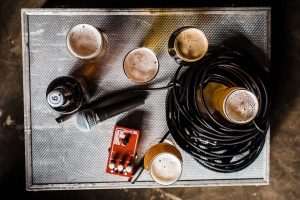 Personalized improvisation is the watchword of Beer 2020. Mile Wide Beer Company announced its forthcoming Owensboro location back in February, then the pandemic put these best-laid plans on temporary hold, as with the new Monnik facility in New Albany. But Mile Wide's brain trust has found a way to keep their expectant Owensboro fans supplied in the interim: "Soon-to-open brewery delivering beer to Owensboro for now."
Owing to COVID-19, it isn't entirely clear when Louisville City FC fans will be able to celebrate in person the advent of their new Lynn Family Stadium. However Falls City Beer has collaborated with the team and the playing field to produce a drinkable commemoration "in limited-edition cans that feature images of the 11,700-seat stadium."
It's a Kölsch-style beer in the fashion of straw-gold ale made famous by brewers in the German city of Köln (Cologne), coming in at 5% ABV and 18 IBU (or, squarely in the range of mass-produced American lagers).
"With the excitement of the stadium opening this year, we decided it was time for a new beer in our collaboration with Lou City FC," said Falls City Brewing Co. General Manager Drew Johnson. "Our new Lou City Kolsch is a crisp, easy-drinking beer that will be perfect all season long."
This week's cover photo is from the brewhouse of the Pivovar (brewery) Eggenberg in the lovely Bohemian town of Český Krumlov (Czech Republic), as snapped during a visit in 2004.