As befits the present era of ascendant craft beer, spirits and wine, today's tasting events and festivals have evolved considerably from those we used to stage during Jimmy Carter's presidency, as held in a cooperative local farmer's back forty with a trough, some ice and a single keg of one beer style (not counting secretively pocketed half pints), and financed via the passing of a baseball cap. Carter may have legalized homebrewing, but he probably never experienced the welcoming nuzzle of a well-turned beer bong in the steamy July drizzle.
That said, we've come very far, and these newer-age fests and tastings are entertaining, diverse and informative.
To spotlight just one example, The Barrel Roll at Paristown next weekend is an original and intriguing tasting concept — and why not? The gathering being co-hosted by Tailspin Ale Fest, a proven purveyor of solid tasting ideas, along with HB Productions and The Paristown Salon, a 501c3 non-profit organization existing solely for the betterment of the Paristown area.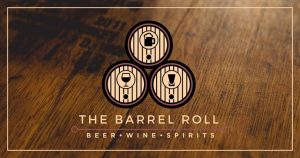 In a recent Facebook post, Tailspin Ale Fest's founder Tisha Gainey explained what The Barrel Roll at Paristown is about.
At each station there'll be flights of a spirit, a beer aged in a barrel of that spirit, and a cocktail made with the spirit. For example:
Old Forester Bar: Old Forester 100; Against the Grain Brewery's Bo & Luke Peanut Butter Variant; and Elvis' Old Fashioned Cocktail garnished with brûlée'd marshmallow.
Ticket and experience also includes:
Bites from The Café
Music from Carley Johnson's 12 piece band
Other participants, including Art Eatables, Mint Julep Experiences, Beer Syrup and DrunkWood
The Barrel Roll Party Food Menu by The Café also has been announced. It features items from Bourbon Barrel Foods:
Pulled Pork Sliders
Mini Hot Brown Canapés
Veggie Samosas
Pork Wings
Tomato Dill Soup
Benedictine Spread
Kentucky Legend Honey Ham
Greek Style Hummus
Cindy's Amazing Bread Pudding
Honey Crisp Apples
The date for The Barrel Roll is Saturday, November 9 from 2:00 p.m. to 6:00 p.m., and the venue is Christy's Garden (711 Brent St. #200) in the revitalizing Paristown neighborhood. For ticket information, visit etix.