BOURBON NEWS & NOTES – for 9 July 2021, by Susan Reigler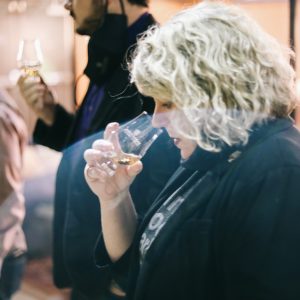 Bardstown Bourbon Company Searches for World's Top Whiskey Taster
Bardstown Bourbon Company's annual World's Top Whiskey Taster competition has returned. The contest invites entrants to compete for a grand prize of $20,000, a scholarship to Moonshine University's Executive Bourbon Steward program, the opportunity to create her or his own whiskey blend with Kentucky Bourbon Hall of Fame member and Master Distiller Steve Nally, and a block party with the BBC's Bourbon Discovery Tour mobile tasting bar.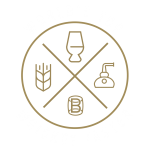 To enter, fill out the entry form at www.worldstopwhiskeytaster.com between 15 July and 15 August. All rules and procedures for the competition are outlined on the web site. Regional qualifying rounds will be held in Chicago, Dallas, New York, Los Angeles, and Atlanta. The winner from each qualifier will be invited to compete for the top prize and title of "World's Top Whiskey Taster" on 11 December, 2021 at Bardstown Bourbon Company.

Moonshine University Free Webinars
Moonshine University has just launched a series of free webinars designed for professionals in the spirits industry or for individuals with a deep interest in the details of how the industry works. One a month is scheduled through the end of the year.  Topics include "Financial Trends in the Distilling Industry," "Managing Your Distillery Schedule and Budget," and "Alternative Grains in Making Whiskey." For more information, write to marketing@moonshineuniverity.com.
Equus Restaurant and Jack's Lounge: Maple Cinnamon Old Fashioned
For more than two decades, Jack's Lounge, the space next door to Equus Restaurant distinguished by its luxurious leather sofas and chairs and a creative cocktail menu, has been a reliable watering hole. Kentucky Bourbon Hall of Fame bartender, the late Joy Perrine, presided over the drink menu for most of that time. Today, manager Ryan Lindauer, who created this week's featured cocktail, and expert mixologist Kerry Reesor, have inherited Perrine's mantle.
Though it contains several sugary ingredients, the Maple Cinnamon Old Fashioned is not at all cloyingly sweet. The layers of flavor are nuanced and no one element dominates, so the bourbon shines through, adhering to Perrine's guiding principle: Always taste the base spirit! Putting together two different syrups does mean there's some planning ahead if you want to make this at home. On the other hand, you can always order one at Equus and Jack's. (https://equusrestaurant.com)
Maple Cinnamon Old Fashioned
2 ounces Kentucky Straight Bourbon
¾ ounce maple apple cinnamon syrup
¼ ounce Amaretto
¼ ounce Light ginger syrup
2 dashes orange bitter
Add all ingredients to a mixing glass with ice and stir until well-chilled. Strain over ice in an Old Fashioned glass and garnish with an orange peel.
Light Ginger Syrup
3 cups water
1 cup granulated sugar
1½ ounce piece of peeled fresh ginger
Stir sugar into boiling water, remove from heat, and add ginger. Allow to steep 15-20 minutes, strain and bottle, and refrigerate.
Maple Apple Cinnamon Syrup
2 cups water
2 cups maple syrup
1 ½ green apples (sliced)
3 cinnamon sticks
Bring water and maple syrup solution to a boil, add cinnamon sticks and apple slices, reduce heat, and simmer for about 20 minutes. Remove from heat and strain through shinwa strainer and cheesecloth into storage container before refrigerating.
This week's photo credits: Bardstown Bourbon Company, Moonshine University and S. Reigler.
******************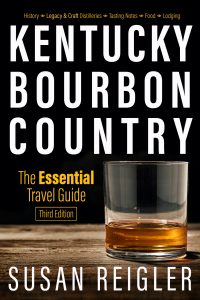 F&D Bourbon Columnist Susan Reigler is the author of several whiskey books, including Which Fork Do I Use with My Bourbon? –  Setting the Table for Tastings, Food Pairings, Dinners, and Cocktail Parties and Kentucky Bourbon Country: The Essential Travel Guide. Autographed copies are available from Carmichael's Bookstore. They can also be purchased on Amazon, or directly from the publisher: 
https://www.kentuckypress.com/9781949669091/which-fork-do-i-use-with-my-bourbon/
https://www.kentuckypress.com/9780813180311/kentucky-bourbon-country/