BOURBON NEWS & NOTES – for 4 June 2021, by Susan Reigler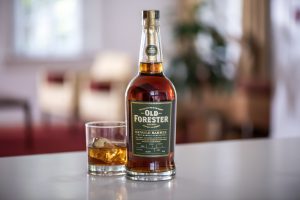 Single Barrel Rye from Old Forester Goes National
Just this week, Brown-Forman's Old Forester Distilling Co. launched its Old Forester Rye Single Barrel, a new expression which joins the original 100 proof release. The whiskey is unfiltered and bottled at barrel strength, currently 124 proof. Old Forester's master taster Jackie Zykan has provided the following tasting notes:
Color: Rich terracotta
Aroma: Dessert forward, creamy vanilla and lemon custard alongside rich caramel and dark brown sugar
Taste: Full-bodied with a base of ripe orchard fruit, subtle cinnamon stick, dried dill and hazelnut
Finish: Lengthy and spice driven, with peripheral black pepper and underpinnings of green anisette
Old Forester Single Barrel Rye is available nationwide, albeit in limited quantities, as well as at the Old Forester Distilling Co. retail shop on Main Street, also in limited quantities. The price is $79.99. For more information, www.OldForester.com.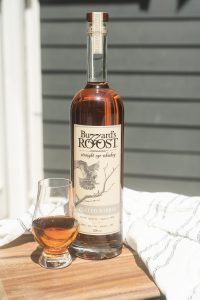 And Another New Rye – Buzzard's Roost Peated Barrel
Following their recent Double Gold win at the San Francisco World Spirits Competition for Toasted Barrel Rye, Buzzard's Roost Sippin' Whiskeys is releasing their sixth expression since launching in mid-2019 – a Peated Barrel Rye.
In a prepared statement Jason Brauner, Master Blender at Buzzard's Roost explained, "We've always said that we wanted to create a bourbon lover's rye for our first few expressions. Well, we consider Peated Barrel Rye a scotch lover's rye. We continue to blend our rye whiskeys in lightly charred, oak barrels. With this one, we introduced smoke from the finest peat logs imported from Scotland."
Peated Barrel Rye is four years old and bottled at 105 proof. Brauner describes it as, "A beautiful blend of sweet and smoke. On the nose, there are notes of vanilla and caramel with rye and spice. It emits a soft sweetness on the palate that delicately finishes into a subtle hint of fire-roasted peat for a sophisticated scotch-like finish."
The new rye is available in Kentucky and Massachusetts and retails for $75.
The Vietnam Smash at District 6 Vietnamese Gastropub
Like so many of you, I relied on curbside pick-up and delivery of dinners from local restaurants as a break from cooking during COVID-19 restrictions. Among my favorites were meals that differed from what I would make myself, such as lamb saag or barbecued ribs. And one evening when I was in the mood for a meal both aromatic and savory, I decided Vietnamese cuisine might fit the bill. I discovered District 6 Vietnamese Gastropub in St. Matthews, and enjoyed the food so much that I was a happy repeat customer.
Recently I was able to visit in person and had the opportunity to sample the fruit of Leonard the bartender's skills. He more than met my expectations with the Vietnam Smash, a thoroughly refreshing concoction that is simultaneously sweet, savory, and brimming with bourbon flavor. Many thanks to District 6's Tram Thai for providing the recipe.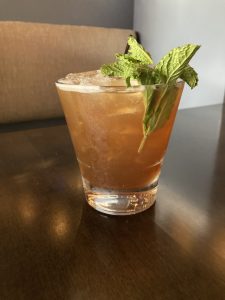 The Vietnam Smash
1 ½ ounces Buffalo Trace bourbon
¾ ounce Kentucky Bourbon Barrel Ale beer reduction
1/2 ounce honey simple syrup
½ fresh squeezed lime
5 mint leaves
Shake all ingredients, including mint leaves over ice in a cocktail shaker. Pour over an ice-filled glass and garnish with mint.
This week's photo credits: Andrew Hyslop, Old Forester, Buzzard's Roost, and S. Reigler.
******************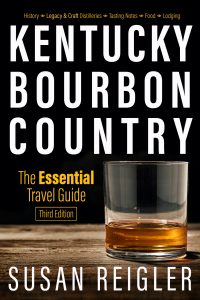 F&D Bourbon Columnist Susan Reigler is the author of several whiskey books, including Which Fork Do I Use with My Bourbon? –  Setting the Table for Tastings, Food Pairings, Dinners, and Cocktail Parties and Kentucky Bourbon Country: The Essential Travel Guide. Autographed copies are available from Carmichael's Bookstore. They can also be purchased on Amazon, or directly from the publisher: 
https://www.kentuckypress.com/9781949669091/which-fork-do-i-use-with-my-bourbon/
https://www.kentuckypress.com/9780813180311/kentucky-bourbon-country/