[adrotate group="3"]
The Standard Plate & Pour officially opened on July 1 in New Albany, IN at the former Main Street location of Gospel Bird, joining the aforementioned Crescent Hill Craft House and 812 Pizza Company (Georgetown IN) on the roster of eateries owned and operated by Beau Kerley and Tim Smith. Here is an earlier post we made with more detailed info on The Standard Plate & Pour.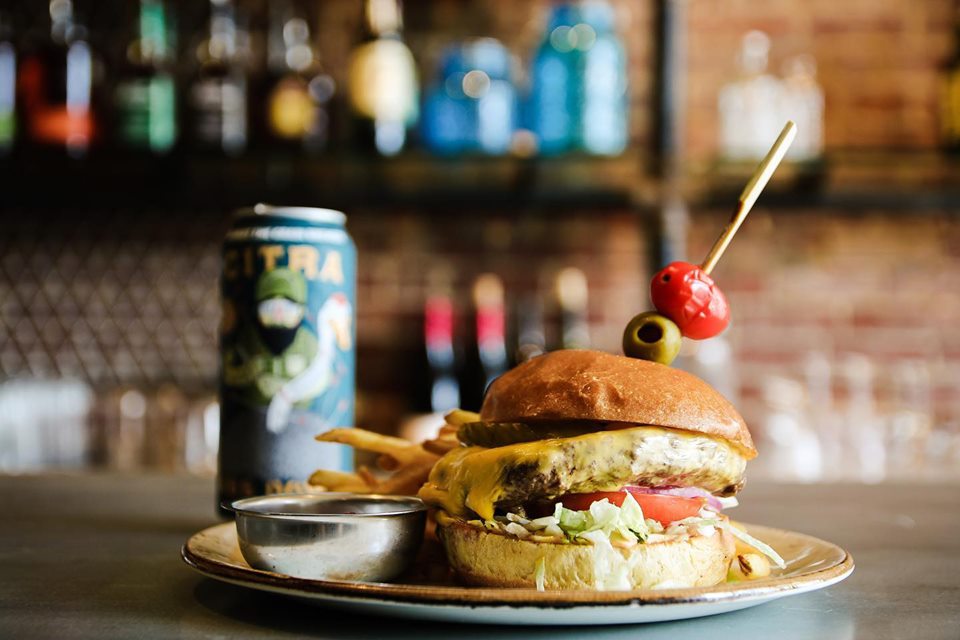 ---
While across the Ohio River in Louisville its sister business Crescent Hill Craft House on Frankfort Avenue has a new chef and an updated menu.
Charles Patterson is the new chef at Crescent Hill Craft House. A Lexington native, Patterson lived in South Carolina and worked in several kitchens there for many years before returning to Kentucky to cook at Finn's Southern Kitchen, 301 Bistro and Flavour Restaurant & Lounge. It should suffice to say that Patterson's southern pedigree is solid.
"My approach with this menu was to take the traditional southern fare which Craft House is known for and make it stand out. I wanted to make it exciting and creative," Patterson said in a news release. "I'm also thrilled to be bringing in more vegan options. Our vegan meals are made for vegan eaters. You don't have to deconstruct a dish, you can order as-is, and it will be filling."
Among Patterson's new southern-influenced menu items are Low Country Boiled Peanut Hummus, Million Dollar Deviled Eggs served with pork rinds, Prime Flat Iron Steak and Eggs served with asparagus and breakfast potatoes, and Tortellini Oh Mio Dio served with chicken breast, andouille sausage, and portabella mushrooms.
His vegan menu additions include No-Chicken Chicken Wings, a Grilled Cauliflower Steak entrée and Night After Detox Salad. Patterson also has added Italian wine options from the Piedmont designed to pair with the revamped menu, alongside a freshened summer cocktail program. Crescent Hill Craft House's stellar draft list of more than 40 Kentucky-sourced craft beers remains unique in Louisville.