BOURBON NEWS & NOTES – for 2 April 2021, by Susan Reigler
The Spring Maker's Mark Keeneland Release Benefits the Isaac Murphy Memorial Art Garden
One of the harbingers of spring in Kentucky is the April racing meet at Keeneland in Lexington. Keeneland's opening day also heralds the annual release of a commemorative Maker's Mark bottle to raise money for a non-profit. This year's annual release is of not just one, but three bottles, each with labels designed by a different artist – Sandra Oppegard, Andre Pater, and Tyler Robertson.
The artwork on the bottles honors the Thoroughbred horse racing legacy of legendary African American jockey Isaac Murphy, the only jockey to have won the Kentucky Derby, Kentucky Oaks, and Clark Handicap in the same year (1884). He won the Derby three times and was in the first group of jockeys inducted into the National Museum of Racing's Hall of Fame.
Proceeds from this year's sales will be donated to LexArts, to help fund a permanent art installation in the Isaac Murphy Memorial Art Garden in Lexington by folk artist LaVon Van Williams, Jr., as well as future arts programming in the park. To make a donation to the Isaac Murphy Memorial Art Garden, go to http://bgcf.givingfuel.com/immag.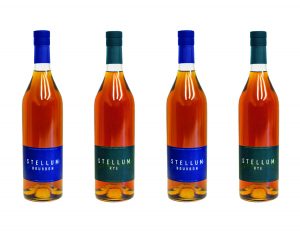 Barrell Craft Spirits Announces a New Series of Stellum Whiskeys
Barrell Craft Spirits, based in Louisville, specializes in aging, blending, and finishing whiskey that the company sources from other distilleries. Past award-winning special blended releases have included Dovetail, Armida, and Seagrass. Now, Barrell Craft Spirits has a new line, called Stellum Spirits, which features a bourbon and a rye.
The bourbon consists of three Indiana mash bills – two high rye and one exclusively corn with some portion from older barrels of Kentucky and Tennessee bourbons. The rye contains a 95% rye Indiana mash bill and small amounts of more barley-forward rye from choice Kentucky and Tennessee barrels. Each retails for $55. To stay up to date on releases, you can sign up for the Stellum Newsletter.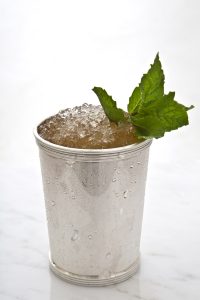 Mint Julep Month Recipe of the Week – The Classic
Happy Mint Julep Month! I will be posting variations on the julep for my next four columns, but we'll start this week with the basics. First up: Henry Watterson's Essential Julep.
Watterson was the Louisville Courier-Journal editor who oversaw the newspaper for more than half a century. Under his leadership, the C-J won its first Pulitzer Prize in 1917. His recipe is as follows:
"Two glasses should be used for the mint julep: The Bourbon should be poured into one, and the mint, sugar, and water into the other. Then throw the second one out and drink the whiskey!"
Alright, you really want to make a mint julep. This is Kentucky Bourbon Hall of Fame member Joy Perrine's recipe from The Kentucky Bourbon Cocktail Book.
1 ounce simple syrup (equal parts sugar dissolved in water)
5-7 mint leaves (Kentucky Colonel variety if you can get it)
3 ounces Kentucky bourbon
Julep cup or glass filled with crushed ice
Into a large mixing glass pour simple syrup, add mint, and muddle well. Add bourbon. Fill with crushed ice or small ice cubes and shake. Decant to julep cup or glass and top with water. Garnish with mint spring and add a long straw.
This week's photo credits: Maker's Mark, Wikipedia (Isaac Murphy), Barrell Craft Spirits, and University Press of Kentucky.
******************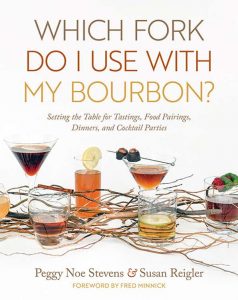 F&D Bourbon Columnist Susan Reigler is the author of several whiskey books, including Which Fork Do I Use with My Bourbon? – Setting the Table for Tastings, Food Pairings, Dinners, and Cocktail Parties.
Pick one up this Derby Season. Autographed copies are available from Carmichael's Bookstore.
It can also be purchased on Amazon, or directly from the publisher at https://www.kentuckypress.com/9780813180311/kentucky-bourbon-country/