BOURBON NEWS & NOTES – 31 July, 2020, by Susan Reigler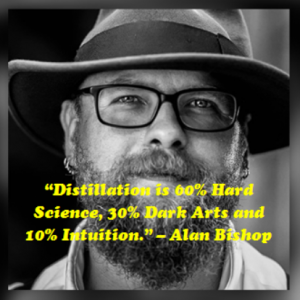 Spirits of French Lick Distillery Launches Private Barrel Selection Program
Spirits of French Lick Distillery in West Baden Springs, Indiana is a small operation producing an impressive array of artisan spirits, from absinthe to vodka. Distiller Alan Bishop also makes a notably interesting and unusual bourbon. Lee W. Sinclair has a mashbill of 60% corn, 13% wheat, 17% oats and 10% caramel malt. Most four-grain bourbons use corn, rye, wheat, and malted barley. All of French Lick's grains are sourced from Indiana, Kentucky, and Illinois.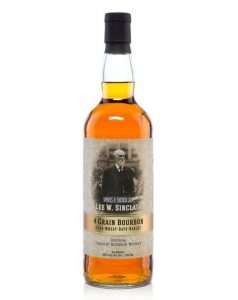 Recently, the distillery accumulated enough barrels of its bourbon, named in honor of the Hoosier banker who purchased the West Baden Springs Hotel in 1888 and turned French Lick into a destination resort, to start a private barrel selection program. Whether you are interested in that program, or just looking for a day trip to a historical corner of Indiana, you can get information about both by going to https://www.spiritsoffrenchlick.com. Advance reservations are required for distillery tours. The website also has information on where to purchase the distillery's products.
Barrell Craft Spirits' Dovetail Wins at the 2020 Ultimate Spirits Challenge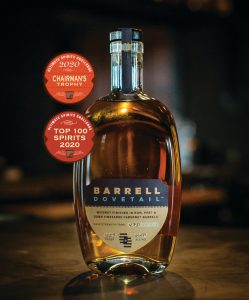 The Ultimate Spirits Challenge is a competition headquartered in Hawthorne, New York which judges and rates spirits entered by distilleries from all over the world. Categories include amaro, brandy, gin, rum, vodka, and all types of whiskey.
Barrell Craft Spirits of Louisville walked away with one of the prestigious awards this year when its Dovetail American Whiskey received the "Chairman's Trophy" for American Whiskey with the highest score after being tasted blind by a panel of whiskey experts – 97 out of a possible 100 points.
Dovetail retails for $90 per bottle. For more information about it and other Barrell products, go to https://www.barrellbourbon.com. For a complete list of all the products entered in the competition and their scores, visit https://www.ultimate-beverage.com.
Volare's Spin on the Brooklyn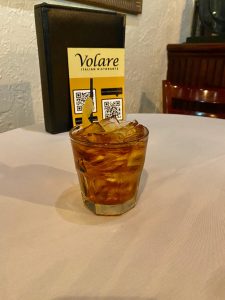 The Manhattan – combining bourbon or rye, sweet vermouth, and bitters – is one of the best known and most frequently enjoyed classic whiskey cocktails. But many cocktail enthusiasts don't know that before Prohibition each of New York City's five boroughs was featured in a drink's name. The base spirit for both the Bronx and the Queens was gin. The Staten Island Ferry consisted of equal parts rum and pineapple juice. And the Brooklyn, like the Manhattan, contained whiskey.
Cocktail historian David Wondrich in his classic drinks book Imbibe!, wrote that the Brooklyn, rather ironically, originated in Manhattan. It was first mixed by head bartender Jacob "Jack" Grohusko at Baracca's Restaurant on Wall Street.
Volare Ristorante, 2300 Frankfort Ave., serves its own version of a Brooklyn. In fact, it is the restaurant's signature cocktail. Many thanks to Jonathan Tarullo, general manager and managing partner, who has passed along the recipe. The drink served on site is barrel-aged.  You can check out Volare's full food and beverage menu at https://www.volarerestaurant.com.
The Brooklyn
2 ounces Maker's Mark
½ ounce Averna Amaro
¼ ounce Dolin Blanc Vermouth
¼ ounce Maraschino Liqueur
2 dashes Reagan's Orange Bitters
Add all ingredients to a cocktail beaker, stir, and pour into a rocks glass filled with ice. Garnish with a twist of orange peel.
******************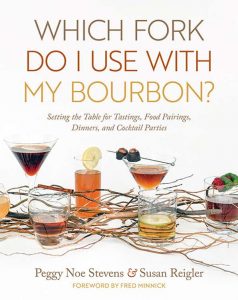 F&D Bourbon Columnist Susan Reigler is the author of several whiskey books, the most recent being Which Fork Do I Use with My Bourbon? Setting the Table for Tastings, Food Pairings, Dinner, and Cocktail Parties, co-written with Peggy Noe Stevens.
Autographed copies are available from Carmichael's Bookstore. It can also be purchased on Amazon, or directly from the publisher at https://www.kentuckypress.com/9781949669091/which-fork-do-i-use-with-my-bourbon/.
Photo credits: Spirits of French Lick; Barrell Craft Spirits; Volare.