Chef John Castro has accepted the position of Executive Director of Culinary Operations at Bottle & Bond Kitchen and Bar, the in-house restaurant at Bardstown Bourbon Company.
We are the first NapaValley style destination on the Kentucky Bourbon Trail

®

to combine distilling, culinary, and beverage expertise to create a modern, authentic bourbon experience.
Castro, formerly of Winston's Restaurant at Sullivan University, is a familiar face to Louisville diners with over 25 years of culinary experience.
According to a news release, Castro's duties at Bottle & Bond will include menu development and advancement, as well as leading company-wide culinary operations and catering initiatives at Bardstown Bourbon Company. In addition he will assist the distilling and beverage teams in new product development.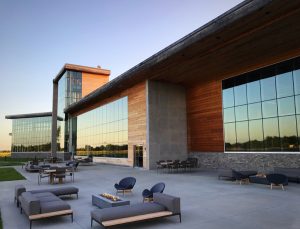 "I'm excited to be joining such a collaborative food and beverage program," says Castro in the release. "Bardstown Bourbon Company is one of the most innovative distilleries in the country and I look forward to helping them take their culinary offerings to the next level."
Here's a look back at recipes ideal for celebrating a career move, including a Filipino favorite of Castro's, pancit sotanghon.
(Chef John Castro joined a host of other well-known Louisville chefs to share recipes of their favorite celebratory dishes in a previous issue of Food & Dining.)